A top five NIH-funded research institution
The primary objective of this program is to train outstanding students to become leaders in academic research in oral health science.
Looking for a particular researcher or lab? Browse the extensive list of faculty labs at the School of Dentistry.
The School of Dentistry provides opportunities for students and volunteers to enrich their education through research.
RESEARCH DAY
An annual celebration of the cutting-edge research at the School of Dentistry, including a keynote, poster presentations, and awards. This event is hosted by the ASDA student group at the School of Dentistry as well as the Office of Research.
SAVE THE DATE
WEDNESDAY, FEBRUARY 19, 2020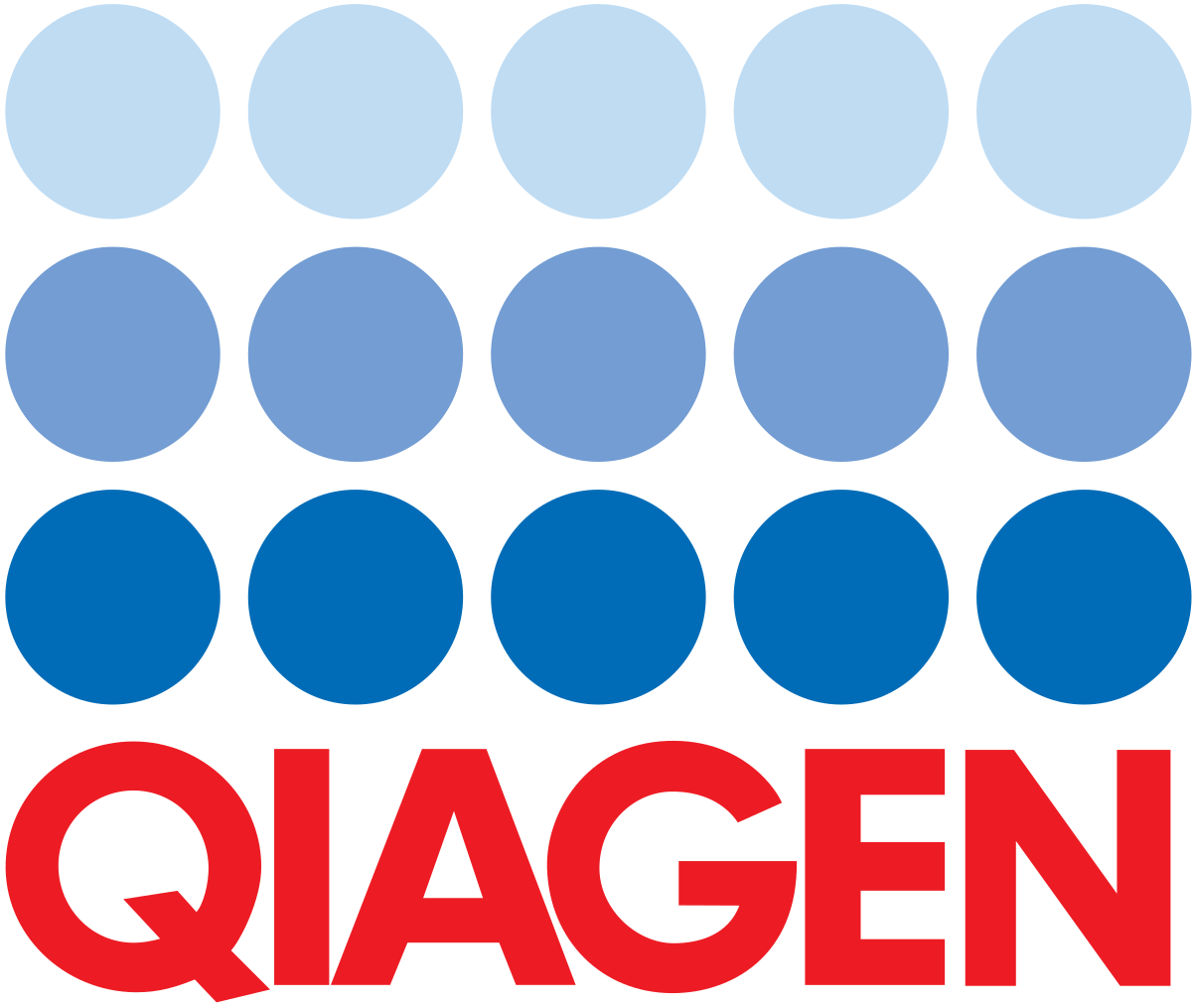 Research Day Information:
Keynote Presentation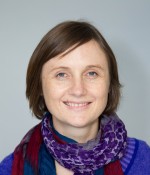 Sarah Knox, PhD
Associate Professor
University of California San Francisco
"A Little Bit Nervous? Peripheral Nerves and Organ Development, Regeneration and Aging"
Schedule of Events
1:00pm - 2:00pm
Keynote Address
Dentistry, Kellogg Auditorium, G005
2:15pm - 4:30pm
Research Presentations & Exhibitor Forum
Michigan League, 2nd Floor
4:30pm - 5:00pm
Award Ceremony
Michigan League, 2nd Floor
Awards 2019
AADR/SCADA Winner
| Name | Place | Level | Mentor | Title |
| --- | --- | --- | --- | --- |
| Jonathan Oh | 3 | D1 | Chin Wei (Jeff) Wang | Maresin 1 Accelerates Extraction Socket Wound Healing and Bone Fill for Alveolar Ridge Preservation |
AADR Travel Award
| Name | Place | Level | Mentor | Title |
| --- | --- | --- | --- | --- |
| Shernel Thomas | n/a | D2 | Romesh Nalliah | Quality Improvement Training to Improve Safe Opioid Prescribing |
DDS, DH, MS, Undergraduate
Clinical, Population, and Educational Research
| Name | Place | Level | Mentor | Title |
| --- | --- | --- | --- | --- |
| Michael Korleski | 1 | DH4 | Stefanie VanDuine | Oral Health Knowledge and Oral Behaviors in Michigan's Deaf and Hard of Hearing (DHoH) Community |
| Lorenzo Tavelli | 2 | MS/Certificate | H.L. Wang | Acellular dermal matrix and coronally advanced flap or tunnel technique in the treatment of multiple adjacent gingival recessions. A 6-month randomized clinical trial and a 12-year follow-up |
| Shernel Thomas | 3 | D2 | Romesh Nalliah | Quality Improvement Training to Improve Safe Opioid Prescribing |
Basic Science & Translational Research
| Name | Place | Level | Mentor | Title |
| --- | --- | --- | --- | --- |
| Yuan-Lynn Hsieh | 1 | MS/Certificate | Fei Liu | The Effect of Tsc1 deletion by Col2a1-Cre on craniofacial skeletal development |
| Riccardo Di Gianfilippo | 2 | MS/Certificate | Chin Wei (Jeff) Wang | The Immunolandscape of Peri-implantitis Associates with Disease Severity |
| Jonathan Oh | 3 | D1 | Chin Wei (Jeff) Wang | Maresin 1 Accelerates Extraction Socket Wound Healing and Bone Fill for Alveolar Ridge Preservation |
PhD, Post Doc, Faculty, Staff
Clinical, Population, and Educational Research
| Name | Place | Level | Mentor | Title |
| --- | --- | --- | --- | --- |
| Jad Majzoub | 1 | Postdoc | H.L. Wang | Long-term clinical and radiographic outcomes of guided tissue regeneration and predictors of stability: a retrospective study in an academic setting |
| Iya Ghassib and I-Ching Wang | 2 | Postdoc | Chin Wei (Jeff) Wang | Patients with Periodontal Disease Have Higher In-take of Specific Medications: A Case-control Study |
| Shayan Barootchi | 3 | Postdoc | H.L. Wang | The influence of palatal harvesting techniques on the donor site vascular injury: a split-mouth comparative cadaver study |
| Name | Place | Level | Mentor | Title |
| --- | --- | --- | --- | --- |
| Ann Decker | 1 | PhD | Russell Taichman | GAS6 signaling networks regulate bone homeostasis and potentiate bone regeneration |
| Maiko Omi | 2 | Postdoc | Yuji Mishina | Molecular and cellular analyses of BMP-dependent coupling signals between osteoclasts and osteoblasts during bone remodeling |
| Han Kyoung Choi | 3 | Postdoc | Fei Liu | Autophagy suppression by Atg5 deletion led to osteopenia in mice through mTORC1 downregulation |
Dental Hygiene
| Name | Place | Level | Mentor | Title |
| --- | --- | --- | --- | --- |
| Joy Morgan and Erin Strayhorn | 1 | DH4 | Janet Kinney | The Relationship of Epigenetic Salivary Biomarkers (8-OHdG and DNMT-1) and Periodontitis |
| Colleen Freund | 2 | DH/Deg. Comp | Jennifer Cullen | Retrospective Study of Opioid Prescription Trends in a Dental School Clinic Using Electronic Health Record Data, 2012-2017 |
| Kassidy Warner and Shelby Warren | Table Clinic Award | DH4 | Stefanie VanDuine and Connie Mackinnon | Antibacterial and Anti-inflammatory Properties of Coconut Oil, Sesame Oil, and Essential Oils - A Review |
Visiting Scholar
| Name | Place | Level | Mentor | Title |
| --- | --- | --- | --- | --- |
| Xiaoxi Wei | 1 | Visiting Scholar | Fei Liu | The impact of Tsc1 deletion in neural crest-derived cells on cranial base development |
| Bei Yin | 2 | Visiting Scholar | Fei Liu | Deletion of Fip200, an essential autophagy gene, in skeletal stem cells compromises bone structural integrity |
| Shuqun Qi | 3 | Visiting Scholar | Fei Liu | Fip200, an essential autophagy gene, mediates the anabolic action of PTH in bone |
411 Competition - Local AADR Chapter
| Name | Place | Level | Mentor | Title |
| --- | --- | --- | --- | --- |
| Alexandra Oklejas | 1 | DDS/PhD | Jacques Nör | IL-6/STAT3 Inhibition Overcomes Cancer Stem Cell Resistance to Conventional Chemotherapy |
| Harleen Athwal | 2 | DDS/PhD | Isabelle Lombaert | Determining Sox10's Potential to Induce Potency in Adult Epithelial Salivary Gland Duct Cells |
| Ben Swanson | 3 | DDS/PhD | Peter Ma | Tissue Engineering Scaffold Pore Microarchitecture is an Important Criteria to Guide Regenerative Fate |
School of Dentistry - Research Awards for 2019 Presented at Research Day
Jan's Prize Award
| Name | Title |
| --- | --- |
| Jingwen Yang | Research Fellow, BMS Department, Yuji Mishina Lab |
Distinguished Faculty Award
| Name | Title |
| --- | --- |
| Hom-Lay Wang, DDS, MSD, PhD | Collegiate Professor of Periodontology, Professor or Dentistry, Director of Graduate Periodontics |
Research Staff Recognition Award
| Name | Title |
| --- | --- |
| Kimberly Smith | Program Coordinator, Research Office, OHS PhD Program |
---
Exhibitor Information
To sign-up to Exhibit, Sponsor and have an ad in the booklet - please complete the Online Form.
Exhibitor Set-up
Exhibit set-up will be between 11:00 and 1:00 pm on Research Day in the Michigan League Ballroom on the second floor. We ask that all exhibitors check in at the information table located outside the ballroom for your table assignment. If you are donating a door prize, please give this item to someone at the information table and fill out the donation form.
To unload your items prior to parking in the Fletcher Street parking structure, drive into the circle drive in front of the Michigan League located off North University. ASDA students will be available to assist you.
All exhibit tables will be draped with a white tablecloth. If you have requested power for your display, please bring the appropriate equipment. The Poster/Exhibit Session is scheduled from 2:00 – 4:10 p.m. We estimate 500 attendees in attendance. All exhibitors are invited to stay for the award presentations and reception beginning at 4:20 p.m.
Exhibitor Parking
Parking for exhibitors will be provided in the Fletcher Street parking structure. When entering the structure, take the "up" ramp leading to Patient Parking. Take a ticket from the parking ticket machine. The cost of parking will be $2.00 when you exit the lot by 6:00 pm. Exhibitors may enter the lot beginning at 11:00 am. (Note: If you are planning to arrive earlier in the day, or stay later, you will need to park in the Palmer Visitor Parking Structure). Visit Directions and Parking for more information.
Exhibitor Refund
The proceeds from this event go to support the expenses of the event, the prizes for student researchers, and the activities of our local ASDA group. For this reason, we cannot refund display fees should an exhibitor be unable to attend.
Shipping
If you have samples or door prizes to ship beforehand, please inform the Office of Research with an email to dent-research@umich.edu. All packages must be received by Monday, February 17th to the address below.
Office of Research - Research Day
University of Michigan School of Dentistry
1011 North University Ave., Room G306
Ann Arbor, MI 48109-1078
Hotel Information
Go to Directions and Parking for hotel information.
Abstract Submission
Abstract Submission is CLOSED for 2020.
Please contact Kimberly Smith at kimbsmit@umich.edu for any questions on abstract submission. Students, postdocs, staff and visiting scholars engaged in Research at the School of Dentistry are encouraged to submit an abstract and present a poster for Research Day 2020. Individuals who submit will be expected to present their research on Research Day during the poster presentation and exhibitor forum.
Abstract Submission Eligibility
The research may not have been published (even as an abstact) or presented at any national or international meeting (excluding state, regional or institutional meetings) prior to submission.
The person's participating in the competition must be from the University of Michigan School of Dentistry, or the reserach must be in direct collaboartion with a faculty memeber from the School of Dentistry.
Please note: If an abstract is submitted, the presentor(s) are indicating their availability and willingness to present a Poster during the exhibit and poster session of Research Day.
Abstract Form includes:
Presenter's UMICH Unique name
Title of Abstract
Authors
Department (Faculty mentor)
Abstract: 2000 characters maximum
Presenter Name(s): Only list the presenters (not the faculty)
Presenter's Emails
Faculty Name and email
Sources of financial support (if grant funded provide the grant identifier)
Category for Judging (info below)
Theme (one of 4 Dentistry research foci)
Level of Training and lab info
Judging request
RESEARCH APPROACH: Please keep in mind that the approach you select during the application process is the approach in which you will be judged. If you have questions or concerns, please reach out to your faculty advisor for advice on the best placement of your research.
RESEARCH APPROACH I
Clinical Research / Public Health Research: focus on clinical research questions in general dentistry or one of the clinical dental specialties and may focus on diagnostic approaches, interventions and/or prevention and/or may evaluate clinical techniques, materials or devices directly related to oral health care. This category also includes educational research, epidemiology, public health, community-based, and/or public policy research.
RESEARCH APPROACH II
Basic and Translational Science Research: generally hypothesis-driven projects involving some aspect of basic or translational sciences. Translational research pertains to studies that investigate the application of basic science findings to clinical situations. Research in this category may address a technique or method involving a biological or physical science.
Poster Information
Posters will be presented on Wednesday, February 19, 2020 at the Michigan League from 2:00-4:15pm
Posters should be removed by the presenter by 4:15pm and taken with the presenter.
Format Guidelines
The boards for posters at Research Day measure 4 feet by 6 feet. Posters must be mounted within this space.
A poster must cover the same materials as the submitted abstract.
Poster templates are available from Dental Informatics. Please use an updated template
Posters should be designed in Microsoft PowerPoint or Adobe Illustrator. Both PC and Mac formats are acceptable.
Use figures, tables, text, photographs and other illustrations to display your information in a clear and concise manner. Material should flow logically so that it "tells a story."
Briefly describe procedures and materials. Define all trade names first, then use generic names throughout. All compounds and drugs must be identified.
The poster is not a publication. Avoid full sentences and use bullets to increase clarity. References are not necessary.
Prepare all graphics neatly and legibly beforehand, then copy/paste into the template. Typed materials should be in a font large enough to read from 8 feet away (18 point minimum). Photographs should be 300 dpi JPEG format, and placed into the template using the "insert" function.
Be sure to acknowledge all authors.
Identify funding sources (include grant number)
Prior to placing your order and to keep all School of Dentistry posters consistent visually with the proper brand and layout, please email your final PowerPoint file to Ken Rieger (Multimedia Designer) at riegerk@umich.edu for review. Once your poster is final, Ken will email you a print ready PDF so you're able to upload it to LSA IT's submission form.
The Research Office will allow 1 print of each poster through Dental Informatics only. When a shortcode is requested, please type in the code you received after abstract submission (Emailed to 1st presenter).
Name your file with the following convention: "LastName-FirstName_EventName-Year.ppt" eg., Doe-John_Researchday-2017.ppt (Upload your file as a Powerpoint)
Info on MiTools or go directly to https://kb.lsa.umich.edu/lsait/index.php/Poster_Printing
Pick-up your poster and turn in to the Office of Research
Presenters will need to pick-up your poster from LSA. Posters printed at any location are due to the Office of Research (G306) by Noon on Monday, February 17th at 12pm.
Research Day will cover the poster printing cost for individuals presenting an abstract at Research Day under the following conditions:
Posters are printed through LSA-IT (Randall Lab)
Posters are submitted no later than February 12, 2020
The poster is being printed for Research Day on February 19, 2020
Only 1 poster per abstract (not per presenter).
Judging
Judging for Research Day 2020 will take place at the event.
Please note that it is expected that presenters to be by their posters during the entire judging time frame as well as during the Poster Presentation time (2-4:15pm the day of Research Day).
Judging Times will include: Wednesday, February 19th from 10am - 12pm and 2:15pm - 4:00pm
Presenters will have the opportunity to select judging times once they have submitted their abstract
Each entry will be judged by at least two faculty judges on Research Day according to the criteria below
Judges will spend 10-15 minutes per poster
Judging Criteria
Subject Matter (50%)
Oral Presentation (35%)
Professionalism (15%)

The data being presented. Is it scientifically sound and statistically significant?
Does the research present a creative, innovative approach to the question(s) being asked by the research?
Is the research timely and important?
Was the presenter able to respond to the judges' questions regarding their presentation effectively?
Are the limitations and assumptions underpinning the work presented discussed?
Are future directions of the research being presented discussed?
Does the presenter know why the research being presented is important?

Was the hypothesis clearly stated?
Was sufficient background knowledge provided?
Were the method used in the research clearly outlined?
Did the presenter demonstrate an understanding of their data?
Were results presented succinctly?
Were the summary and conclusions clear and concise?

Was the poster well-organized?
Did the presenter have a professional demeanor and appearance?
Was the student present when the poster was being judged?
If presenter is not available, this portion will receive a zero score
Awards
Presenter Category & Eligibility
Clinical Research and Public Health
Basic Science Research and Translational Science
Students: DDS, Hygiene, Masters (Degree seeking) Undergrad
1st, 2nd, 3rd place awards
Awards: $100, $75, $50
1st, 2nd, 3rd place awards
Awards: $100, $75, $50
PhD Students, Postdoctoral Trainees, Staff (DDS/PhD and Non-Degree Graduate Program)
1st, 2nd, 3rd place awards
Awards: $100, $75, $50
1st, 2nd, 3rd place awards
Awards: $100, $75, $50
SCADA/Dentsply Award
Eligibility - D1, D2 or D3 or DDS/PhD only
1st Place - Goes to top ranked score of current DDS student
Award: Expenses paid for presenting at AADR in 2021 (membership, registration, hotel, flight) $125 for travel
Visiting Scholar: not enrolled in a degree-seeking program
1st, 2nd, & 3rd place awards for top presenters
Award: $25 gift card each
AADR Student Travel Award
Enrolled student who has an approved abstract to present at AADR in March 2020
1 award per Research Day per Year
Award: $500, plus complimentary registration and membership to AADR
Dental Hygiene Awards Eligibility - Dental Hygiene student
1st and 2nd place Award plus Table clinic Award
Awards: $100, $75, $50
---
Any questions regarding Research Day please contact the Office of Research:
Email: dent-researchday@umich.edu
Phone: 734-615-1970
Location: Dentistry - G306
RESEARCH TRAINING
The School of Dentistry offers research training opportunites for undergraduate students, graduate students, post-docs, visiting faculty, and volunteers.
---
Training Opportunites on campus
---
The Student Research Group
The Student Research Group is a local chapter of the American Association for Dental Research Student Group. This is a School of Dentistry student-run organization whose main purpose is to foster an environment where students interested in enriching their dental education through research are encouraged to do so. Current UM-Dent students, please contact the Office of Research for information at dent-research@umich.edu.
Volunteer Research Opportunities
Volunteer research opportunities are available within the laboratories at the School of Dentistry. Please visit Volunteer Research Opportunities for directions and information. Contact questions should email dent-research@umich.edu.
The PhD Program in Oral Health Sciences trains outstanding students to become advanced research scientists in their field of interest within the oral sciences. This program provides students with an understanding of the functional, structural and molecular properties of the oral region. The training will prepare dentist scientists who will be strong candidates for faculty positions in dental schools at major research universities. The program includes basic, translational and clinical research approaches to important problems concerned with health maintenance or diseases of the oral facial region. Contact email for the OHS PhD Program is dent-ohsphd@umich.edu.
The DDS/OHS PhD Program will prepare outstanding scientists with research emphases in areas of oral health and disease, who also will have the finest clinical preparation. Such individuals will be among the leaders in modern academic dentistry. Students apply to and are admitted to both the DDS Program and the Oral Health Sciences PhD Program. The DDS/OHS PhD Program provides training in dentistry and research through a series of clinical and research experiences and course work.
Specialty MS Programs/PhD in Oral Health Sciences
Programs for exceptional students who are interested in pursuing a Master of Science degree in a clinical specialty and PhD in Oral Health Sciences are available on an individual basis, pending admission to both programs.
Pre- and Postdoctoral Training Positions have been established through this training grant supported by NIH, NIDCR. The primary objective is to provide an interdisciplinary research-intensive environment for individuals who wish to pursue careers in the oral sciences. This grant program, known as Tissue Engineering at Michigan (TEAM), is not a degree-granting program and relies on individual departments and units to recruit program candidates.
Undergraduate Research Opportunities Program creates research partnerships between first and second year undergraduate students and University of Michigan faculty.
The Master of Science in Clinical Research program, which is the first of its kind in the United States, gives students in medicine, dentistry, nursing and pharmacy the option of various research experiences. The program implements novel, flexible institutional clinical research training and provides efficient entry of interested students into clinical research careers.
The MIC Fellowship Program builds tomorrow's innovation leaders today. The MIC Fellowship is a multidisciplinary "team" training program for post-graduate professionals with medical, dental, doctorate, or master's degrees, who are committed to addressing real healthcare issues through innovation excellence. Innovation Fellows are expected to function as a cohesive team, blurring the boundaries of their respective disciplines, specialties, or subspecialties.
---
Training Opportunities on the NIH campus
---
The National Institute of Health (NIH) Medical Research Scholars Program (MRSP) is a comprehensive, year-long research enrichment program designed to attract the most creative, research-oriented medical, dental, and veterinary students to the intramural campus of the NIH in Bethesda, MD. The application cycle is October 1 - January 31.
The NIDCR Summer Dental Student Award is designed to promote the professional careers of talented dental students through exposure to the latest advances in oral health research. Fellows are assigned to a mentor who conducts research in the area of interest. Students will gain hands-on experience in basic or clinical research. Participation may result in presentation of research findings at a scientific meeting and co-authorship of scientific publications. Program duration: summer (minimum of 8 weeks). Applications due January.
The Summer Research Fellowship Program at the NIH provides an opportunity for medical and dental students to spend the summer working side-by-side with some of the leading scientists in the world in an environment devoted exclusively to biomedical research. Program duration: summer (minimum of 8 weeks). Application process opens mid-November.
HUMAN AND CLINICAL RESEARCH CENTER
WELCOME to Clinical Research at the School of Dentistry where we strive to serve the University of Michigan School of Dentistry, the profession, and the public in the translation of basic knowledge into new clinical therapies, while supporting the evaluation of existing therapies in order to improve oral, dental and craniofacial health.
For general research patient information, please email dent-HCRCrespatients@umich.edu.
For patients interested in current studies, please visit the UM Health Research.
For SOD Researchers (Faculty, Students and Staff) in need of information and resources pertaining to clinical research, please visit MiTools Clinical Research. If you are looking for current studies then please visit MiTools Studies Seeking Subjects.
Did you know that the Human and Clinical Research Center has a practiced-based referral network? Practicing dentists can sign up to take part in this network. By joining this network you are helping further research and the dental profession. Once enrolled, you will receive quarterly emails that contain flyers for the various studies that are being conducted at the dental school. If you think you have any patients that may qualify you can simply hand them the flyer and they can contact the person on the flyer. It is important to note that any patients you refer for specific trials will be screened to see if they qualify, and, if they do, they will only receive treatment related to the study. We will work with your office to coordinate any other dental care they may need during the study period.
Location
---
Clinical Research Contact Information
ORAL HEALTH SCIENCES SEMINAR SERIES
The Office of Research & Research Training coordinates the school-wide Oral Health Sciences Seminar Series. Students, faculty, postdocs and trainees are welcome to attend the seminars.
Programs that host seminars include:
TEAM - T32 Training Grant
OHS PhD Program
Human and Clinical Research Center at Dentistry (HCRC)
Office of Research
Victor's for Clinical and Research Faculty Development
Contact: Office of Research & Research Training dent-research@umich.edu - 734-615-1970
---
UPCOMING SEMINAR
JAN 16, 2020
KARA SPILLER, PhD
Kara Spiller is an Associate Professor at the School of Biomedical Engineering at Drexel University.
Time: 12pm
Location: Room G550
Sponsored by: Tissue Engineering at Michigan
---
Browse full list of upcoming events.
CONTRACTS & GRANTS
The Contracts and Grants Service Center performs all of the pre- and post-award administration for the School of Dentistry.
It is responsible for the review of all proposals with external and internal funding/provider sources. The Service Center reviews and receives any proposals that involve School of Dentistry faculty or space for compliance review with School, University and Sponsor guidelines -- whether primarily held in the School or outside campus units. The Dean of the School of Dentistry, or designee, is the signature authority for the School.
CONTRACTS & GRANTS REPRESENTATIVES
Research Process Manager
Patrick Lagua
763-3389
jeangrey@umich.edu
Research Process Coordinators
Todd Brown
764-5525
todbrown@umich.edu
Jennifer Linzmeier
764-2210
jenolinz@umich.edu
Mary Roosen
764-4086
mgrannis@umich.edu
Janet Sloan
764-8038
jsloan@umich.edu
If you currently do not have an assigned Contracts and Grants Office coordinator, please contact the Research Process Manager or dent-grants@umich.edu.
The Contracts and Grants Office is located in room 1335 in the School of Dentistry Building.
---
SERVICES
We aim to respond to most queries within one business day. If your coordinator is away from the office, please contact jeangrey@umich.edu or dent-grants@umich.edu.
---
TOOLKIT FOR INVESTIGATORS
Pre-Award
Please let your C and G Coordinator know as soon as possible if you are planning on submitting a proposal. The more lead time you provide, the better the final proposal will be.
Internal to UM Proposal Timeline:

The C&G Office recommends the following timeline for internal proposals being submitted to internal-to-UM funding sources:

At least 10 business days from proposal deadline – Inform the C&G Office of your intent to submit.
7 business days from proposal deadline – draft proposal documents are due. This should at least include a draft budget, budget justification and abstract. All documents that require school signature from department chairs, the dean or other PIs should be ready for signature routing.
3 business days – final proposal is due to C&G office for review and submission.

Should PIs sign agreements?

Please do not sign any contracts or award agreements from sponsors. Awards are typically awarded to the University of Michigan and not to the PI. As such, PIs do not have signature authority on behalf of UM. Please consult with your C&G coordinator before signing any contracts, agreements or legal documents. This also applies to agreements that do not involve funds such as material transfer agreements, confidentiality agreements or data use agreements.
Post-Award
PROCUREMENT
Most labs and departments have set up their own procurement systems. However, if you need assistance with ordering please contact your C&G coordinator or the School's procurement staff at acmcd@umich.edu or dent-procurement@umich.edu.
MONTHLY REPORTS
Your C&G coordinator sends out monthly financial reports via email that provide a snapshot of the financial status of your projects. Please take the time to review these reports as they will also contain some notes for your review as well as action items for your attention. These reports are typically distributed to faculty every month. Note that C&G only manages your sponsored research funds. Please contact your department administrators if you have questions about your discretionary or other School of Dentistry accounts and shortcodes.
eRA COMMONS DELEGATION
Your C&G coordinator can assist you with completing your required NIH RPPRs. If you haven't already, please give your coordinator delegate access via the eRA Commons. For steps on how to do this, please visit Delegate Access.
SOLE SOURCE DOCUMENTATION
Purchasing equipment will typically require a completed Sole Source Form.
POST AWARD CHANGE FORM
Many, if not all, requested changes to a project such as a no-cost extension or approval for purchasing general use supplies requires a post-award change approval. Such requests will typically require chair and/or dean-level approval. For a summary of the required approvals for most post-award changes, see Post Award Change Request Form.
Your C&G coordinator can assist you with preparing and routing the post-award change form for approval and signatures.
TISSUE ENGINEERING AND REGENERATION GRANT (T32)
The Tissue Engineering and Regeneration (TEAM) is an interdisciplinary research-intensive training program for individuals who wish to pursue careers in the oral sciences with a focus in the area of restoration of oral-craniofacial tissues.
REGENERATIVE MEDICINE RESOURCE CENTER
The Michigan-Pittsburgh-Wyss Regenerative Medicine (MPWRM) Resource Center is one of the two national Resource Centers established through the Dental Oral Craniofacial Tissue Regeneration Consortium (DOCTRC) initiative at National Institute of Dental Craniofacial Research (NIDCR) to accelerate the clinical translation of tissue engineering and regenerative medicine- based therapies in the dental, oral, and craniofacial space.
The Resource Center brings together a multi-disciplinary team of clinicians, engineers, scientists, and technology commercialization and regulatory experts from academia and industry to support the regenerative medicine research community by providing resources and expertise to guide innovations that address an unmet clinical need for the regeneration or restoration of dental, oral, and craniofacial tissues. It is a collaborative effort amongst the University of Michigan, the University of Pittsburgh, and the Wyss Institute at Harvard University, and is led by Dr. David Kohn and Dr. William Giannobile at the U-M School of Dentistry.

CONTACT INFORMATION
OFFICE OF RESEARCH
Associate Dean for Research
Director of Research Administration
Regulatory and Compliance
Administrative Assistant Sr