We Diagnose. We Treat. We Discover.
We are the Comprehensive Clinical Pathology Services!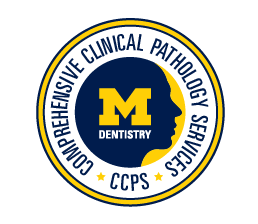 Welcome to Diagnostic Sciences at the University of Michigan!
Are you looking to: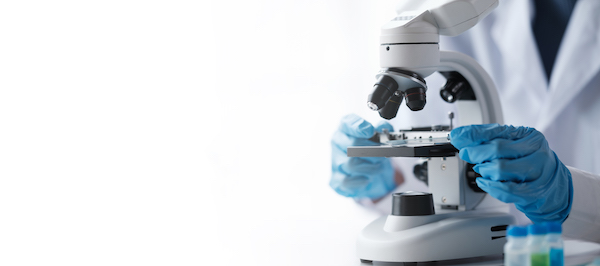 Submit tissue samples for microscopic evaluation?
Biopsy Service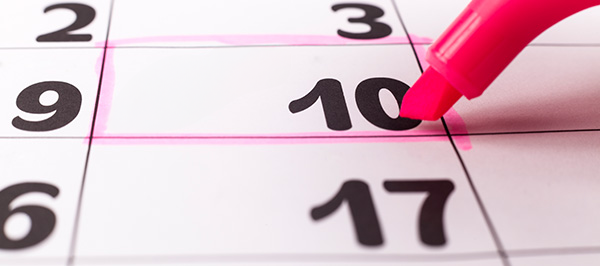 Request an appointment for a clinical evaluation?
Comprehensive Clinical Pathology Service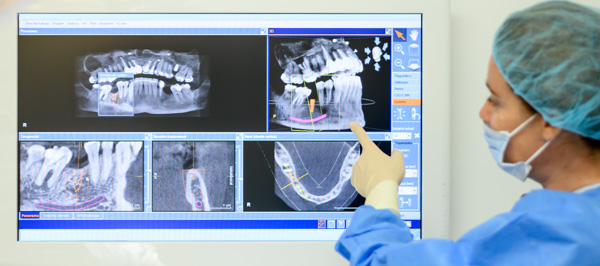 Obtain radiographic imaging and interpretation?
Cone-beam Computed Tomography (CBCT)
---
FOR PATIENTS
What is an oral and maxillofacial pathologist?
We are specialized healthcare professionals who play a crucial role in diagnosing and managing diseases and conditions that affect the mouth, jaws, and related structures. Think of us as "detectives" of the oral health world.
---
Why you might see an oral and maxillofacial pathologist:
If you're experiencing persistent oral symptoms, such as unexplained pain, sores, or changes in the appearance of your mouth or face.
If you've been referred by your dentist or another healthcare professional for further evaluation and diagnosis.
If you're concerned about the possibility of oral cancer or other serious oral conditions.
What we at CCPS can do for you:
Oral Cancer Screenings: Early detection is key to successfully treating oral cancers. We offer comprehensive oral cancer screenings to identify potential risks and provide guidance on preventive measures.
Biopsies and Diagnostic Testing: Our experienced pathologists specialize in both performing and interpreting biopsies as well as diagnostic tests to determine the nature of lesions and abnormalities, ensuring prompt and accurate diagnoses.
Treatment Planning: Our team collaborates to develop tailored treatment plans that may include medical management, surgical intervention, or a combination of both, to address your oral health concerns effectively.
Patient Education: We believe in empowering our patients with knowledge about their conditions and treatment options. We take the time to explain diagnoses and answer all your questions to help you make informed decisions about your care.
Follow-Up and Support: Your journey towards optimal oral health doesn't end with treatment. We provide ongoing support and follow-up care to monitor your progress and ensure the best possible outcomes.
Some of the conditions we evaluate and manage:
Oral ulcers, including aphthous ulcers (canker sores)
Autoimmune conditions, i.e. lichen planus, mucous membrane pemphigoid, and others
Burning mouth syndrome
Xerostomia (dry mouth)
Candidiasis (thrush)
Oral manifestations of systemic diseases, including Crohn's disease
Oral cancer
Salivary gland disorders and tumors
Allergic and hypersensitivity reactions
Oral premalignant lesions, including leukoplakia (white lesions)
Oral manifestations of infectious diseases
Oral health in pregnancy
Chronic recurrent herpes simplex infection
---
FOR REFERRING PROVIDERS
To refer a patient to our clinic:
---
What CCPS can do for you:
Expert Diagnosis and Consultations: Our team of experienced oral and maxillofacial pathology specialists excels in diagnosing and managing a wide range of conditions. We offer thorough consultations and precise diagnostic services to help you and your patients understand the nature of their oral health concerns.
Biopsies and Diagnostic Testing: When you suspect an oral lesion or abnormality in your patients, we provide expert biopsy services. Our detailed analysis helps determine the cause of the issue, guiding treatment decisions.
Treatment Planning and Multidisciplinary Coordination: We collaborate closely with referring providers as well as other healthcare specialists, such as oral surgeons, oncologists, and rheumatologists, to ensure comprehensive care for your patients. Whether it's medical management, surgical intervention, or a combination of both, we all work together to ensure the best possible outcomes.
Continuing Education (CE) and Resources: We are committed to promoting oral health awareness and education. Our clinic offers training opportunities and seminars to keep referring providers updated on the latest advancements in oral pathology. To request a CE session, please provide us with notice at least one month in advance by utilizing this link.
Support and Follow-Up: Our commitment to patient care extends beyond diagnosis and treatment planning. We provide ongoing support and follow-up care to monitor patients' progress, answer questions, and address any concerns that may arise.
Frequently Asked Questions:
When should I consider referring a patient to CCPS?

Consider referring patients when they have persistent or unexplained oral symptoms/lesions or when their oral health condition requires specialized evaluation and care beyond the scope of general dentistry.
If your patient has a biopsy-proven diagnosis with positive margins, please refer to Adult Oral and Maxillofacial Surgery at Michigan Medicine for resection.

How does the referral process work?

Please fill out the referral form and a representative from our staff will reach out to your patient to schedule an appointment.

What information should I include in the referral to ensure the best care for my patient?

The more comprehensive the data we receive, the better we can care for your patient. We recommend sharing any pertinent medical history, prior diagnoses, current symptoms, and imaging/photographs which may illuminate the current complaint.
---
APPOINTMENTS
Please fill out the form below to schedule an appointment:
---
WHAT TO EXPECT
The first visit is all about getting to know you and your unique needs. Please anticipate that extensive diagnostic procedures, such as biopsies, may be deferred until the second appointment.
The CCPS clinic places a strong emphasis on collaborative patient care. Each of our three providers actively engages in the evaluation and treatment of every patient. Although appointments are scheduled impartially, please be assured that you will receive comprehensive care from our entire team of providers.
WHAT TO BRING TO YOUR FIRST APPOINTMENT
The following forms should be completed by you and brought to your first appointment:
Photo ID
Insurance card
Parking slip for validation
Consent Form - (read only) Electronic signature required at registration
Temporary Consent Form for Adults with a Guardian and Minors - Are you bringing someone who has a guardian that is not available for the appointment? Ask the guardian to complete this information so you can bring it to the patient's appointment.
---
CONTACT INFORMATION
1011 N University, Room 2328
Ann Arbor, MI 48109
Phone: 734 764 2700
Validated Parking Available
Follow signs to Patient/Visitor Parking in the Fletcher Parking Structure.
Go to Directions and Parking for more information.