WHAT WOULD YOU LIKE TO DO?
Read about how the School of Dentistry celebrated the completion of the Blue Renew Project with a ribbon-cutting ceremony and open house.
Conduct your research at a top five NIH-funded research institution!
---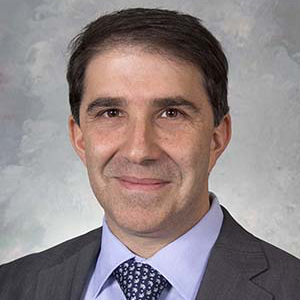 Featured Researcher
Marco Bottino, DDS, MSc, PhD, FADM
My lab focuses on identifying and translating regenerative materials and technologies to reestablish dental, oral, and craniofacial (DOC) tissue health. We use both in vitro and in vivo pre-clinical animal models to gain further insight into the potential clinical safety and efficacy of the developed biomaterials and overall regenerative strategies.

The major renovation and expansion at the University of Michigan School of Dentistry, with construction beginning in fall 2018, updates and expands the school's state-of-the-art facilities for teaching dental students, serving patients from around Michigan and conducting world-class research that advances the dental profession.