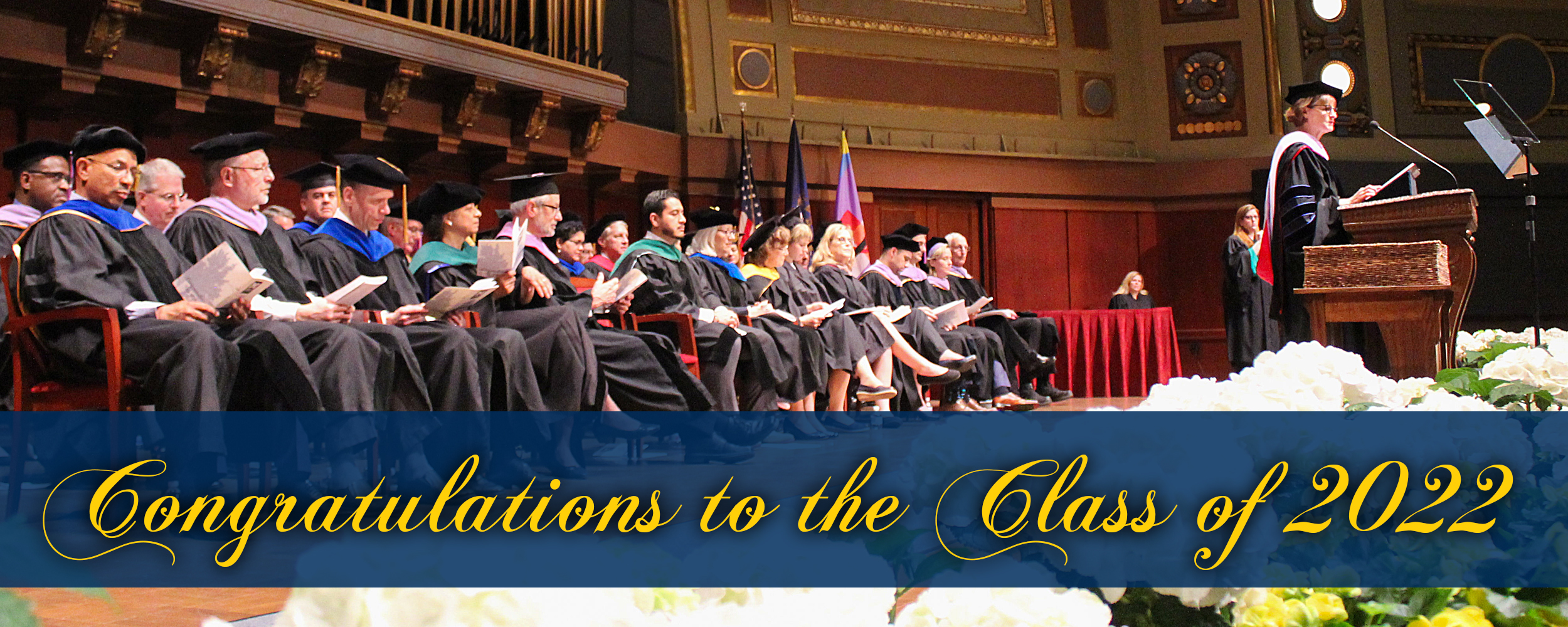 COMMENCEMENT SCHEDULE
---
CEREMONY
---
COVID-19 Safety:
Masking will be optional.
It is expected that all individuals of the U-M community and guests stay home if they are not feeling well. All individuals will be required to use ResponsiBLUE or ResponsiBLUE Guest as a daily symptom checker in order to enter Hill Auditorium.
Event format and venue capacity are subject to change if conditions related to the pandemic necessitate. Flexible travel plans are recommended.
---
SPEAKER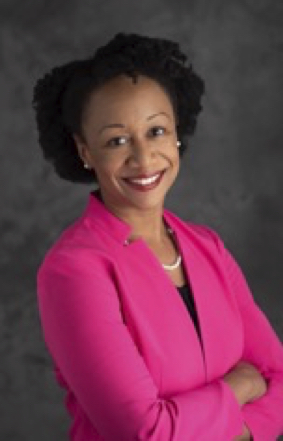 Joneigh S. Khaldun, MD, MPH, FACEP
Vice President and Chief Health Equity Officer, CVS Health
In her role as Vice President and Chief Health Equity Officer of CVS Health, Dr. Khaldun leads strategy to advance health equity for patients, members, providers, customers and the communities served across the CVS Health business.
Dr. Khaldun previously served as the Chief Medical Executive for the State of Michigan and Chief Deputy Director for Health in the Michigan Department of Health and Human Services (MDHHS), where she was responsible for public health and aging programs, Medicaid and behavioral health. She led Michigan's COVID-19 response and is credited for Michigan's early identification of and strategy to address disparities in COVID-19 outcomes. In 2021, she was named by President Joe Biden to the COVID-19 Health Equity Task Force.
Prior to her role at MDHHS, she was the Director and Health Officer for the Detroit Health Department, where she oversaw a robust community health assessment, led new human service and maternal and infant health efforts, and organized Detroit's response to the largest Hepatitis A outbreak in modern U.S. history. Her efforts contributed to Detroit having the lowest infant mortality rate in recorded history in 2019.
Previously, Dr. Khaldun was the Baltimore City Health Department's Chief Medical Officer; was Director of the Center for Injury Prevention and Control at George Washington University; founder and Director of the Fellowship in Health Policy in the University of Maryland Department of Emergency Medicine; and Fellow in the Obama-Biden administration's Office of Health Reform in the U.S. Department of Health and Human Services. She currently serves on the National Advisory Board for the Institute for Healthcare Policy and Innovation at the University of Michigan and on the Health and Medicine Committee of the National Academies of Science, Engineering and Medicine. She is an Adjunct Professor in the Department of Health Policy and Management at the U-M School of Public Health.
Dr. Khaldun has received numerous awards, including the 40 Under 40 Leaders in Minority Health Award by the National Minority Quality Forum; the 40 Under 40 Leaders in Public Health award from the deBeaumont Foundation; and the George Washington University Monumental Alumni award. In 2021, she was named Michiganian of the Year by the Detroit News and was listed among the 100 Most Influential Women in Michigan by Crain's Detroit Business.
Dr. Khaldun obtained her undergraduate degree from U-M, her medical degree from the University of Pennsylvania, and a Master's in Public Health in Health Policy from George Washington University. She completed a residency in emergency medicine at SUNY Downstate Medical Center/Kings County Hospital in Brooklyn, N.Y., where she was elected chief resident in her final year. She practices emergency medicine at Henry Ford Hospital in Detroit.
---
TICKETS
Tickets are not required. Seating is on a first-come, first-served basis.
---
ACCESSIBILITY
Handicapped Access: East and West side entrances of the auditorium are appropriate for guests using wheelchairs. Please refer to the Hill Auditorium Seating Chart to locate designated handicapped seating areas (boxes A-G on the main floor).
Assistive Listening Devices: Hill Auditorium is equipped with assistive listening devices. Earphones may be obtained upon arrival. Please ask an usher for assistance.
---
RECEPTION
---
HOTELS & DINING
For information on area hotels and restaurants, visit the Ann Arbor Convention and Visitors Bureau or call 800-888-9487.
Guests who are unable to reserve hotel rooms in the Ann Arbor area may wish to look for hotel rooms in Brighton, Jackson, Plymouth, Ypsilanti, or the vicinity of Detroit Metropolitan Airport. These communities are less than one hour's drive from Ann Arbor.
---
PARKING
The gates to all the parking structures on Central Campus will open on Friday (see detail below) and remain open throughout the weekend. Parking enforcement in these structures will be suspended until the end of enforcement hours on Sunday.
Palmer-Blue Area, Fletcher, Thayer: gates open Friday 9:00 a.m. through Sunday
Thompson, Hill, Church: gates open: Friday 9:30 a.m. through Sunday
In addition, all University parking areas/surface lots on Central, North and South Campuses will have suspended parking enforcement Fri-Sun, and commencement guests are welcome to park in any available unrestricted parking space (blue, orange, yellow).

Note: The Fletcher Street Parking Structure is normally reserved for patient and employee parking. Parking is available in employee parking only. Please use the entrance off Palmer Drive. If you enter the structure via the UP Ramp at the Fletcher Street entrance (patient parking) you will be charged $25.00 when you exit the structure.

Go to Directions and Parking for more information.