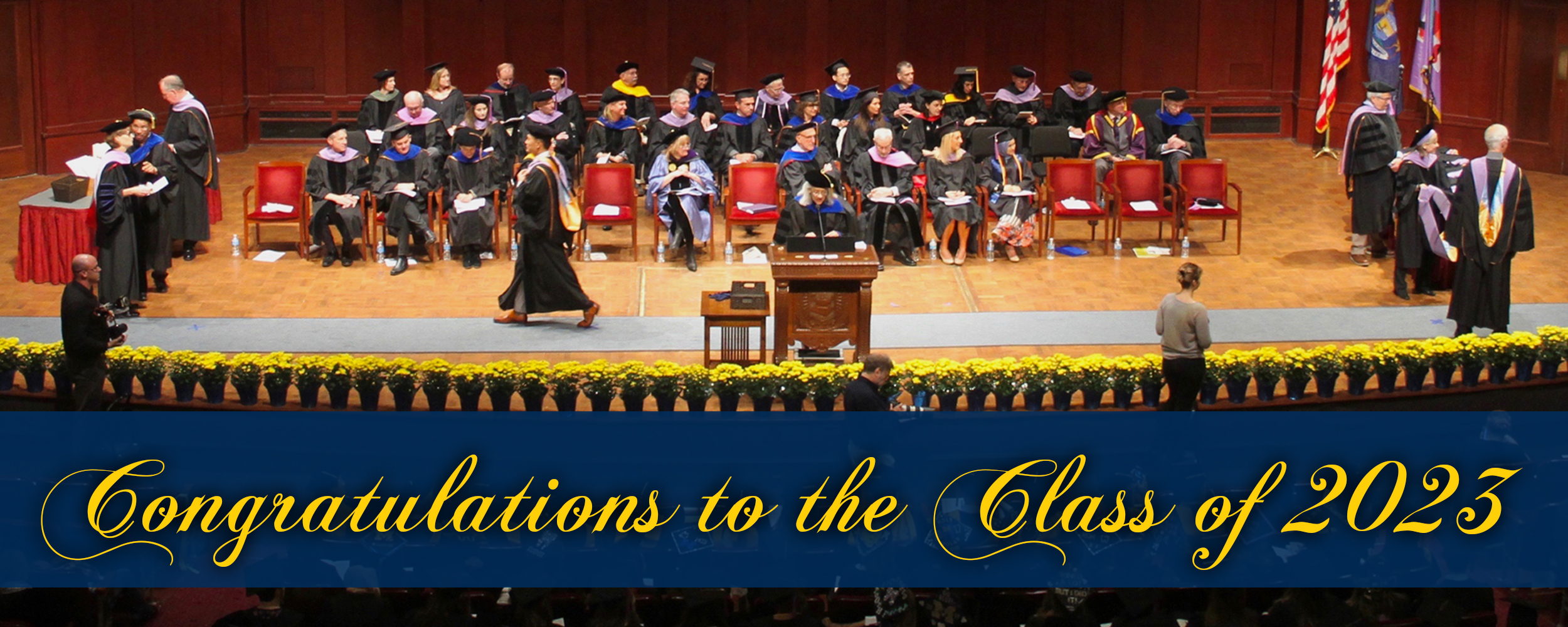 COMMENCEMENT SCHEDULE
---
CEREMONY
---
COVID-19 Safety:
Masking will be optional.
It is expected that all individuals of the U-M community and guests stay home if they are not feeling well.
Event format and venue capacity are subject to change if conditions related to the pandemic necessitate. Flexible travel plans are recommended.
---
SPEAKER
Rajesh S. Mangrulkar, MD
Marguerite S. Roll Professor of Medical Education, University of Michigan Medical School; Associate Professor of Internal Medicine and Learning Health Sciences, University of Michigan Medical School
In his work at the University of Michigan Medical School, Dr. Mangrulkar is charged with building a health science education innovation community of practice across U-M's three campuses to transform teaching and learning for the improvement of health. He holds three roles to help foster this goal:
• Director of the university's Center for Interprofessional Education.
• Faculty-in-Residence at U-M's Center for Academic Innovation.
• Executive Director of RISE, a health sciences education innovation initiative that he founded at Michigan Medicine.
As Director for the Center for Interprofessional Education, Dr. Mangrulkar serves as the visionary and strategic leader for interprofessional education across U-M's 10 health science schools, including the School of Dentistry. The focus is on educating health science students in teams to improve health of patients and communities. The work involves piloting innovative educational experiences in practice and community settings; building a new research program that measures the impact of these experiences on learning, behavior and health outcomes; and developing the faculty and staff educators who will develop and train students in these settings.
Dr. Mangrulkar's academic work focuses on organizational leadership and innovation, transforming education at scale to advance the social good. He is currently actively involved in helping other institutions change their medical education programs at scale through change management training and leadership development. He has most recently collaborated with the American Medical Association (AMA) and the Foundation for the Advancement of International Medical Education and Research on a series of webinars and workshops for leaders of education throughout the United States and India. This is also the approach he and his team use to develop education innovators at Michigan Medicine through the RISE initiative.
For 10 years prior to his current roles, Dr. Mangrulkar served as Associate Dean for Medical Student Education, leading the medical school's curriculum, student affairs, evaluation and assessment, educational research, learning community, and admissions units for medical student education. He previously served as the medical school's Assistant Dean for Education Innovation and Technology. In those roles, he led the medical school initiative to transform the curriculum into a program that graduates physician leaders who lead change in patient care, healthcare delivery and science. The initiative involved more than 450 faculty, staff and students and resulted in the largest change to the educational program that the medical school had seen in 50 years. He described his vision and work on leading educational change in 2016 in a TEDMED talk, delivered at the Harris Theatre in Millennium Park in Chicago. To support this transformation, he and his team were awarded one of the initial 11 competitive $1.1 million grants from the AMA Accelerating Change in Education Consortium; he served as Principal Investigator from 2013-2021.
Dr., Mangrulkar has received numerous awards for his work, including the Silver Shovel Award in 2001 from the University of Michigan Galen's Medical Society for Outstanding Clinical Teaching. In 2010, he and his team received the U-M Provost's Teaching Innovation Prize for their work on patient safety education for internal medicine residents. Also in 2010, he received the Kaiser Permanente Award for Teaching Excellence, the highest teaching award given by the University of Michigan Medical School. In 2022, he was awarded the Robert J. Glaser Award for Distinguished Medical Teaching by the Association of American Medical Colleges and the Alpha Omega Alpha Honor Medical Society, the highest national award given for medical student education. He has also published over 60 articles and book chapters, given over 250 presentations, and was the host of the inaugural season of the AMA's podcast series, "AMA Doc Talk".

---
TICKETS
Tickets are not required. Seating is on a first-come, first-served basis.
---
ACCESSIBILITY
Handicapped Access: East and West side entrances of the auditorium are appropriate for guests using wheelchairs. Please refer to the Hill Auditorium Seating Chart to locate designated handicapped seating areas (boxes A-G on the main floor).
Assistive Listening Devices: Hill Auditorium is equipped with assistive listening devices. Earphones may be obtained upon arrival. Please ask an usher for assistance.
---
RECEPTION
---
HOTELS & DINING
For information on area hotels and restaurants, visit the Ann Arbor Convention and Visitors Bureau or call 800-888-9487.
Guests who are unable to reserve hotel rooms in the Ann Arbor area may wish to look for hotel rooms in Brighton, Jackson, Plymouth, Ypsilanti, or the vicinity of Detroit Metropolitan Airport. These communities are less than one hour's drive from Ann Arbor.
---
PARKING
The gates to all the parking structures on Central Campus will open on Friday (see detail below) and remain open throughout the weekend. Parking enforcement in these structures will be suspended until the end of enforcement hours on Sunday.
Palmer-Blue Area, Fletcher, Thayer: gates open Friday 9:00 a.m. through Sunday
Thompson, Hill, Church: gates open: Friday 9:30 a.m. through Sunday
In addition, all University parking areas/surface lots on Central, North and South Campuses will have suspended parking enforcement Fri-Sun, and commencement guests are welcome to park in any available unrestricted parking space (blue, orange, yellow).

Note: The Fletcher Street Parking Structure is normally reserved for patient and employee parking. Parking is available in employee parking only. Please use the entrance off Palmer Drive. If you enter the structure via the UP Ramp at the Fletcher Street entrance (patient parking) you will be charged $25.00 when you exit the structure.

Go to Directions and Parking for more information.