Dear Alumni, Donors and Friends, 
We are delighted to inform you that our team has been working diligently to identify new and more engaging ways to recognize and thank you for your loyal and generous support! 
Our Honor Roll of Donors program is evolving. While you will not see the traditional print version of the Honor Roll of Donors in the fall alumni magazine anymore, we have several new ways to say  "Thank You" for all you do. 
This page on the School of Dentistry website will be updated regularly. The way we thank and recognize our supporters will continue to transform, so please check back often and please make sure our office has your most updated contact information.
In addition, we hope to welcome you soon to the newly renovated School of Dentistry where we are completing an exciting new feature honoring donors. Your names will soon be displayed on the electronic donor wall positioned in one of the most highly traveled areas in the dental school. Students, faculty, staff and patients have already been viewing and commenting on the initial design of the wall.  So much of what happens at the School of Dentistry would not be possible without your support. We are excited to both recognize your giving and inspire others in this new and exciting way. GO BLUE!
With gratitude,

Carrie S. Towns

Senior Director
Alumni Relations & Development
November 2022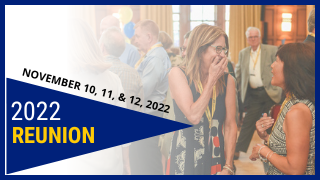 Dental Hygiene Centennial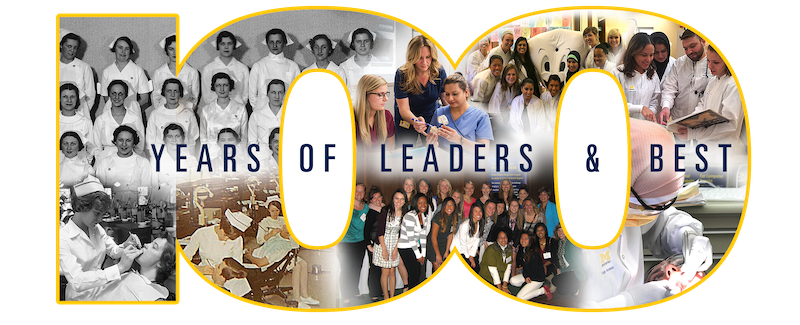 SAVE THE DATE! August 19-20, 2022
1940s
1948
$1,000 - $2,499
Mrs. Florence F. Goodyear
$1 - $499
Mrs. Virginia B. McKown
1949
$1 - $499
Mrs. Elizabeth S. Gilbert
Mrs. Marilyn S. Stein
1950s
1950
$1 - $499
Mrs. Carol A. Hawley
Mrs. Betty L. Smith
1951
$500 - $999
Mrs. Arlene J. Yoas
$1 - $499
Dr. G. Burrill Colburn
1952
$1 - $499
Mrs. Dixie A. Buehrer
Dr. L. Anne Hirschel
Dr. Robert D. Morrison
Ms. Mariel H. Peck
Ms. Ilene M. Pluta
1953
$10,000+
Mrs. Susan B. Garbarini *
$500 - $999
Mrs. Vivian C. Driscoll
$1 - $499
Mrs. Dorothy A. Reister *
Mrs. Darrell F. Duffield
Dr. James L. Strikwerda
Mrs. Maxine B. Cleary
1954
$50,000+
Dr. Richard A. Shick
$5,000 - $9,999
Mrs. Patricia A. Daily
$1,000 - $2,499
Dr. Edmund H. Hagan
$1 - $499
Mrs. Barbara A. Arthur
Mrs. Marcia A. Dewey
Mrs. Ann E. Kirby
Dr. Melvin R. Lund
Mrs. Norma M. Lynch
Mrs. Marilyn P. Maude
Dr. David H. Seibold *
Mrs. Karen L. Ter Keurst
1955
$10,000+
Dr. Bruce D. Billes
$1,000 - $2,499
Mrs. Martha J. Zahn
$1 - $499
Mrs. Shirlee R. Diamond Lustig
Mrs. Janet E. Drago
Dr. Kenneth E. Frieswyk
Ms. Ann C. Jordan
Dr. Daniel W. Miner
Mrs. Ellen J. Nustad
1956
$10,000+
Mrs. Phyllis L. Billes
$500 - $999
Dr. James A. Shimokusu
$1 - $499
Ms. Dorothy Brown Goodman
Dr. John B. Clarke
Mrs. Evelyn P. MacKenzie-Gryson
Mrs. Nancy J. McGowan
Dr. John B. Turnbull
Dr. Darlyne A. Underhill
1957
$10,000+
Dr. Marshall D. Hershon
$500 - $999
Mrs. Carolyn A. Furton
Dr. Frederick C. Gerhardt
$1 - $499
Dr. John R. Cook
Dr. Stuart Falk
Mrs. Sally L. Gustke
Mrs. Patricia A. Hakala
Mrs. Darlene D. Moore
Ms. M. Sharon Rugh
Mrs. June M. Torrey
1958
$50,000+
Dr. Joseph H. Burke
$1,000 - $2,499
Mrs. Joey L. Hagan *
Mrs. Nancy J. Wright
$500 - $999
Dr. Henry J. Brown
Dr. Mirdza E. Neiders
Dr. Paul T. Richman
$1 - $499
Dr. William W. Adams
Ms. Shelley E. Barr McKinney
Dr. Frederick W. Bruner
Dr. Peter Gryson
Dr. Richard I. Hart
Dr. Richard S. MacKenzie
Dr. Louis Maraviglia
Dr. Milton J. Siegel
Mrs. Joan E. Sterling
1959
$1 - $499
Mrs. Barbara C. Diehm
Dr. Ann Dinius
Mrs. Joan K. Foster
Mrs. Joan C. Kane
Dr. Leon Y. Kau
Dr. H. Kent Reed
Mrs. Nancy A. Ristow
Mrs. Carol G. Spengler
Dr. Joseph N. Valentin
Ms. Linda C. Vaughan
Mrs. Ellen S. Voss
* Deceased
1960s
1960
$10,000+
Dr. Robert L. Card *
$1,000 - $2,499
Mrs. Geraldine D. Parks
$500 - $999
Dr. Gerald L. Laker
$1 - $499
Mrs. O'Linda L. Anderson
Dr. James R. Bakeman
Dr. Frank K. Duiven
Mrs. Barbara M. Frank
Mrs. Donna L. Schuster
Mrs. Patricia P. Wilson
1961
$50,000+
Dr. Jerry B. Booth
Mrs. Susan J. Welke
$25,000 - $49,999
Dr. Dolores M. Malvitz
$1,000 - $2,499
Mrs. Patricia A. Gillhooley
$500 - $999
Dr. J. Daniel Kutt
$1 - $499
Dr. Daniel R. Balbach
Ms. Cathlyn A. Patterson
Mrs. Joan E. Piatt
Mrs. Susan Skarstad Vercruysse
Dr. James S. Velis
1962
$100,000+
Dr. Norman J. Schuen
$500 - $999
Dr. Robert A. McGee
$1 - $499
Mrs. Carol A. Dick
Mrs. Carol S. Lidtke
Dr. Robert B. McKenney
Mrs. Barbara M. Nanas
Ms. Mary H. Pohlod
Ms. Dorothea E. Reavis
Mrs. Edith S. Schweikle
1963
$50,000+
Mrs. Maxine H. DeGaynor
$1,000 - $2,499
Dr. Edward L. Herremans
$500 - $999
Mrs. Dana J. Willsey
Dr. Dean B. Willsey
$1 - $499
Dr. John A. Capodanno
Dr. Henry S. Dennis
Dr. Jack E. Faber
Dr. Edward A. Fisichelli
Mrs. Kathy P. Gaffke
Dr. Gerrit B. Gucky
Dr. Gerald D. Hause
Mrs. Mary M. Johnson
Mrs. Bonnie B. Olbrich
Ms. Janet V. Trower
Mrs. Kathleen W. Whatley
1964
$1,000 - $2,499
Dr. John P. Bolthouse
Dr. William F. Jerome
Dr. Arnold P. Morawa
Dr. Thomas G. Robinson
$1 - $499
Dr. Robert A. Abraham
Dr. Thomas E. Holman
Dr. James A. Hough
Ms. Martha E. Hubbard
Mrs. Barbara K. Lewis
Mrs. Susan L. McKenzie
Dr. Robert B. Ouellette
Mrs. Nancy W. Rugani
Dr. Donald W. Strobel
Dr. Charles R. Wesner
1965
$1,000 - $2,499
Dr. David D. Kirkby
Dr. Peter A. Pullon
Dr. Gerald P. Spinazze
$1 - $499
Ms. Nancy J. Baratti
Mrs. Gerry I. Barker
Ms. Phebe A. Blitz
Dr. Allin B. Crouch
Dr. Michael J. Goode
Dr. Richard Han
Dr. Chase F. Klinesteker
Mrs. Sandra S. Klinesteker
Dr. Ronald L. Lebus
Dr. John D. Marx
Dr. David A. Noble
Mrs. Mary W. Nelson
Mrs. Jerilyn J. Richardson
Mrs. Judith K. Roeser
Mrs. Marcia G. Spitzley
Mrs. Susan L. P. Vandenbout
Mrs. Constance J. Wandtke
Dr. Carl T. Woolley
Dr. Daniel J. Zaroff
1966
$1,000 - $2,499
Mrs. Eleanor M. Charchut
Dr. Ralph M. Gillhooley
Dr. Raymond F. Gist
Mrs. Kathryn I. Maynard
Dr. Jon M. Richards
Dr. Walter R. Secosky
$500 - $999
Dr. Robert A. Anthony
Dr. Robert F. Shankland
$1 - $499
Dr. Norman L. Chmielewski
Dr. Robert E. Davis
Mrs. Jean B. Enos
Dr. Arthur M. Felix
Mrs. Pamela C. Jennett
Dr. John H. Lillie
Dr. Robert D. McLandress
Mrs. Mary E. Stout
Mrs. Barbara E. Weid
Mrs. Lynn E. Williams
Dr. Donald L. Wilton
1967
$2,500 - $4,999
Dr. Douglas L. Ramsay
$1,000 - $2,499
Ms. Sally A. Deck *
Mrs. Charlene Kott
Dr. David A. Kott
$500 - $999
Dr. William F. Rocker
Dr. Preston G. Shelton
Dr. Sheldon S. Watnick
$1 - $499
Dr. Bruce F. Barker
Ms. Mary S. Burns
Dr. John H. Duiven
Dr. Richard L. Fisher
Mrs. Diane K. Hartt
Dr. Phillip G. Hoffman
Dr. Sandy L. Parrott
Mrs. Susan J. Pritzel
Mrs. Ellen M. Rowe
Mrs. Karen H. Sanders
Ms. Janet L. Shorno
1968
$1,000 - $2,499
Dr. James N. Harbo
Dr. Kurt D. Spieske
$500 - $999
Dr. Wayne N. Colquitt
$1 - $499
Mrs. Diane L. Anderson
Mrs. Fredda P. Ben-Zekry
Dr. Reid J. Calcott
Dr. Molly A. Fisher
Ms. Andrea K. Gilbert
Dr. Lennart H. Lofstrom
Dr. Paul J. Loos
Dr. Thomas P. Osborn
Mrs. Gay B. Pleune
Mrs. Lucille P. Reeves
Dr. Douglas L. Roeser
Dr. Robert J. Strathmann
Dr. Gary E. Tasch
Dr. Neil F. Williams
1969
$500 - $999
Dr. Michael T. Goupil
Mrs. Jane R. Griffin
Dr. Brian D. Hartwell
Dr. John S. Kerns
Dr. David G. Murphy
$1 - $499
Ms. Mary K. Baker
Ms. Suzanne S. Brooks
Ms. Sandra A. Cavette
Ms. Ellen Z. Fivenson
Dr. Carl D. Hubinger
Dr. Charles F. Morton
Dr. John W. Mullally
Mrs. Daryl K. A. Nels
Mrs. Marcia M. Rollins
Ms. Susan M. Sanzi-Schaedel
Dr. Frank H. Sayre
Dr. G. Fred Siersma
Mrs. Janet L. Skinner
Dr. Roger C. Smith
Dr. Lonny E. Zietz
* Deceased
1970s
1970
$50,000+
Dr. G. David Rubley
$25,000 - $49,999
Dr. Phyllis L. Beemsterboer
Dr. G. Peter Kelly
$1,000 - $2,499
Dr. John W. Burau
Dr. Daniel C. George
Mrs. Wendy E. Kerschbaum
Dr. Frank M. Piesko
Dr. Michael D. Rohrer
Ms. Susan K. Stern
$500 - $999
Dr. John H. Howarth
Dr. Wilson G. Smillie
Dr. James H. Tonn
$1 - $499
Mrs. Marcia L. August
Dr. William D. Beck
Ms. Patricia M. Finlan
Mrs. Sylvia J. Kelly
Mrs. Susan E. Krausen
Mrs. Susan F. Piesko
Dr. Donald C. Smith
Ms. Marsha Palmer Stiegel
Mrs. Carol A. Tasch
Dr. Verle H. Wiita
Dr. John M. Williams
Dr. Marny L. G. Williams
Mrs. Monica A. Zillich
Dr. Richard M. Zillich
1971
$25,000+
Dr. Lee W. Graber
Mrs. Teresa M. Poulos
$2,500 - $4,999
Dr. John F. Sivertson
$1,000 - $2,499
Dr. John D. Bouws
Dr. Bosco P. Chan
Dr. Richard A. Rubinstein
$500 - $999
Dr. David J. McChesney
Mrs. Linda A. Schreiber
$1 - $499
Dr. Ronald J. Cain
Mrs. Marlene K. Chopp
Dr. Douglas W. Gorringe
Dr. Kenneth T. Hovey
Dr. Gary W. Johnson
Dr. Henry L. Kanar
Dr. R. William Lustig
Ms. Susan H. Margelis
Dr. James B. Satovsky
Mrs. Jane K. Schwenk
Dr. David J. Strawbridge
Dr. Dale V. Wentzloff
1972
$5,000 - $9,999
Dr. Richard D. Kalmbach
$2,500 - $4,999
Dr. Donald R. Heys
Dr. Steven M. Lash
Dr. Vaughn A. McGraw
$1,000 - $2,499
Dr. Daryl W. Frederick
Dr. Ronald J. Heys
Mrs. Carol A. Spear
$500 - $999
Dr. Richard L. Holthaus
Dr. David E. Massignan
$1 - $499
Dr. David L. Brown
Dr. Bruce J. Crispin
Dr. Stephen R. Gregg
Mrs. Gail F. Levy
Dr. Gary L. Sawdy
Dr. Robert L. Schwarb
Dr. Bruce L. Sprague
Dr. Thomas L. Ziemiecki
1973
$25,000+
Dr. Sharon L. Brooks
$2,500 - $4,999
Dr. Arnold L. Tracht
$1,000 - $2,499
Dr. Ken A. Borovich
Dr. Leonard H. Charchut
Dr. David W. Hancock
Dr. William R. Maas
Dr. Marvin Sonne
Dr. David W. Welmerink
Dr. Bruce M. Weny
$500 - $999
Dr. William E. DeVries
Dr. Thomas P. Hughes
$1 - $499
Dr. John D. Allen
Dr. John O. Beldo
Ms. Sharon M. Breuker
Dr. Gary J. Clague
Ms. Janice E. Ellis
Dr. James S. Hayward
Dr. Steven Z. Hechtman
Mrs. Sheila D. Jacobs
Dr. Norman D. Katzman
Dr. Paul D. McEwen
Mrs. Marcia S. Moglia
Mrs. Kathleen D. Ross
Dr. James M. Somers
Dr. Arunas S. Vaitiekaitis
Mrs. Nancy L. VanHorn
Dr. Randall E. Williams
Dr. Arthur E. Woehrlen
1974
$2,500 - $4,999
Dr. Allan Jacobs
Dr. Douglas Shiffman
$1,000 - $2,499
Dr. George T. Baumgartner
Dr. Lawrence D. Crawford
Dr. David W. Falsey
Mrs. Debra D. Keyes
Mrs. Sue C. Paladino
Dr. Thomas S. Young
$500 - $999
Dr. Daniel F. O'Toole
Dr. Donald J. Pfotenhauer
Dr. J. Spencer Smith
$1 - $499
Dr. William B. Bacheler
Dr. Sanford B. Birnholtz
Dr. Roger W. Black
Mrs. Christine T. Bush
Dr. Thomas D. Charbeneau
Mrs. Cheryl L. Davies-Lewandowski
Dr. Kenneth A. Fox
Dr. Robert C. Guy
Mrs. Lois A. Havermans
Dr. Richard C. Hibner
Dr. Pamela K. Hilbert
Dr. Alan J. Kessler
Mrs. Sally L. MacSwan
Dr. Frederick M. Ruffer
Dr. Richard J. Sambuchi *
Dr. David E. Szczesny
1975
$2,500 - $4,999
Dr. Michael E. Lueder
$1,000 - $2,499
Dr. Tom D. Belford
Dr. Robert O. Berube
Dr. Colin A. Mayers
$500 - $999
Dr. Ned J. Bacon
Dr. Michael L. Iczkovitz
Dr. Donald J. Nyquist
Dr. Wayne E. Walcott
$1 - $499
Mrs. Deborah D. Bowen
Dr. Carol Drinkard
Dr. David R. Hartman
Dr. Henry Hirsch
Dr. David W. Howard
Mrs. Cynthia A. Humphries
Dr. Mark C. Manikian
Dr. Lawrence H. Pollak
Dr. Laurence W. Seluk
Dr. Richard L. Sherman
Dr. James L. Wieland
1976
$10,000+
Dr. William F. Freccia
Dr. James O. Roahen
$5,000 - $9,999
Dr. Richard L. Jankowski
$1,000 - $2,499
Dr. Rodney P. Paladino
Dr. Metodi C. Pogoncheff
Dr. Jasper N. Watts
$500 - $999
Dr. Gary N. Krebill
Dr. James R. Lennan
Dr. David D. Loder
Dr. Mark L. O'Dell
$1 - $499
Mrs. Wendy L. Arntson
Dr. Patrick B. Austin
Dr. John M. Borchers
Dr. James M. Braun
Dr. Kennard W. Creason
Dr. Paul C. Danek
Dr. Frederick M. Daniels
Mrs. Ann K. Dill
Dr. Kenneth W. Dill
Dr. Abraham Gershonowicz
Dr. Edward A. Kotz
Dr. Bruce R. MacDonald
Dr. Gary W. Mancewicz
Dr. Donald J. Powers
Mrs. Margo P. Tobias
1977
$25,000+
Dr. Roger L. Bookwalter
$10,000 - $24,999
Dr. Richard J. Baker
$5,000 - $9,999
Dr. Gary R. Baughman
$1,000 - $2,499
Dr. Harvey B. Comrie
Dr. Robert L. Malecki
Dr. Robert L. Sterken
$500 - $999
Dr. Marc A. Abramson
Dr. Susan H. Carron
Dr. Paul F. Sachs
$1 - $499
Mrs. Phyllis Y. Bridges
Dr. Douglas R. Gillett
Dr. Patrick T. Hellner
Dr. Michael D. Jennings
Mrs. Vicki A. Nidzgorski
Dr. Martin G. Raebel
Dr. John L. M. Robinson
Mrs. Sally T. Springstead
Mrs. Karin H. Tartal
Dr. Howard L. Tingling
1978
$50,000+
Dr. John W. Farah
$25,000 - $49,999
Dr. Jane B. Graber
$10,000 - $24,999
Dr. Lisa D. Sostecke
$5,000 - $9,999
Dr. Douglas S. Peebles
$2,500 - $4,999
Dr. Steven R. Hoekman
Dr. Marilyn W. Woolfolk
$1,000 - $2,499
Mrs. Catherine K. Draper
Dr. Bradley A. Dykstra
Dr. Rosemary S. Jones
Dr. Mitchell A. Klein
Dr. Kenneth S. Kornman
Dr. Brent J. Martin
Dr. Harriet K. McGraw
$500 - $999
Dr. Kimon A. Rumanes
Dr. Helen M. Zylman
$1 - $499
Dr. Daniel A. Bowen
Dr. Alan K. Charnley
Mrs. Nancy G. Goldman
Dr. Kenneth A. Goodman
Dr. Rodney J. Halonen
Mrs. Laura M. Jaffe
Dr. Pamela J. Kloote
Dr. Terry J. Kuras
Mrs. Sharon A. Nemchik
Dr. Robert B. Springstead
Mrs. Julie C. Stern
1979
$1,000 - $2,499
Dr. Malaney L. Brown
Dr. Jane A. Grover
Dr. Nan E. Niland
Dr. Andrew C. Tarkington
$500 - $999
Dr. Jeffrey L. Ash
Dr. R. Kevin Bannow
Dr. David R. Bolla
Dr. Robert O. Reisig
Mrs. Sherrie M. Setterberg
$1 - $499
Dr. Lance J. Adelson
Dr. Dennis G. Donoho
Mrs. Susan E. Hern
Dr. Jeffrey A. Jaffe
Dr. Frederick J. Leavitt
Dr. Michael Page
Dr. Carl A. Papa
Dr. Carl A. Pierskalla
Dr. Sandra L. Purrington
Dr. Gerald R. Ryan
Dr. Ronald S. Scheinbach
Dr. Mary Anne Simmons
Dr. Thomas A. Simmons
Ms. Nancy S. Tylutki
* Deceased
1980s
1980
$2,500 - $4,999
Mrs. Sheree L. Duff
$1,000 - $2,499
Dr. Robert A. Coleman
Dr. Robert J. Currier
Dr. Joanne Dawley
Dr. Kirk Donaldson
Dr. Robert M. Hale
Dr. Jeannine E. Hopfensperger
Dr. Timothy E. Kabot
Dr. Lauren H. Kaplan
Dr. Solomon K. Pesis
Dr. James P. Simmer
$500 - $999
Dr. John R. Cabell
Dr. Roger D. Cheney
Dr. Donald B. Davies
Dr. Richard A. Olsen
Dr. Daniel G. Schultze
$1 - $499
Dr. Michael J. Bannan
Dr. Steven B. Blanchard
Dr. Scott B. Boyd
Dr. Dean R. Carlyon
Ms. Kindra L. Cooley
Dr. Paul J. Edwards
Dr. Edward Kelly
Dr. Mark A. Lange
Dr. William J. Lee
Dr. Jeffrey A. McDermaid
Dr. Sheryl A. Pomerance
Dr. Walter R. Sassack
Dr. Robert A. Schweyen
Dr. Marsha F. Smeltzer
Mrs. Susan K. Wannemacher
1981
$5,000 - $9,999
Dr. Josef N. Kolling
$1,000 - $2,499
Dr. David S. Duda
Dr. Wayne L. Olsen
Mrs. Karen M. Tarkington
$500 - $999
Dr. Steven R. Gluck
Dr. Daniel J. Kennedy
Dr. William L. Krieg
Dr. James C. Setterberg
Dr. Donald J. Wurtzel
$1 - $499
Ms. Karen A. Arnett
Dr. Gary M. Berman
Dr. Joseph P. Breloff
Dr. Kurt M. Eischer
Ms. Christine M. Farrell
Ms. Kathleen M. Gerber
Mrs. Patricia A. Smoes
1982
$5,000 - $9,999
Dr. Michael S. Palaszek
$1,000 - $2,499
Dr. M. Antonia Ausum
Dr. Karson L. Carpenter
Dr. Dalbert W. Fear
Dr. Stacey G. Garrison
Dr. Kristin J. Guenther
Dr. John F. McMahon
Dr. Gregory J. Oppenhuizen
Dr. Martin W. Werschky
$500 - $999
Dr. Donald J. Vander Linde
$1 - $499
Dr. Mark A. Azzopardi
Dr. Michael J. Brunner
Dr. Benjamin J. Czerniawski
Mrs. Michele R. Dale-Cannaert
Mrs. Kathy L. Finzel-Czerniawski
Dr. Steven M. Hall
Dr. Marcia L. Knopp
Dr. Kimberly S. Lewis
Mrs. Leslie L. Menzies
Dr. John C. O'Donald
Dr. Brian G. Tyler
Mrs. Suzanne G. Wolf
Dr. Ralph K. Zech
1983
$100,000+
Dr. Mark W. Adams
$5,000 - $9,999
Dr. Richard J. Gardner
Mrs. Barbara C. Kolling
Mrs. Karen W. Palaszek
$2,500 - $4,999
Dr. Steven P. Geiermann
$1,000 - $2,499
Dr. Kevin P. Cooper
Mrs. Pamela E. Cooper
Dr. Gregory P. Davis
Dr. Jeffrey P. Halvorson
Dr. Steven J. Moravec
Dr. Brian J. Pradko
Dr. Peter E. Shumaker
Dr. Paul A. VanRaaphorst
$500 - $999
Dr. Jeffrey L. Adler
Dr. Carol A. Lefebvre
Dr. M. Timothy Ward
$1 - $499
Dr. Karen Bartos
Dr. Bonnie L. Bower
Ms. Joan A. Budden
Dr. Jon S. Buxton
Mrs. Geralyn M. Kowalski
Dr. Jeffrey S. Meral
Dr. Melissa M. Merickel
Dr. Frederic B. Slete
Dr. Scott T. Smith
1984
$10,000+
Dr. Marcy S. Borofsky
$5,000 - $9,999
Dr. Gerald C. Dietz
Dr. James A. Kessel
$1,000 - $2,499
Dr. Carin J. Solomon
$500 - $999
Dr. Jeffrey D. Jacobson
Dr. Bradford S. Rowe
Dr. John M. Steinberg
Dr. Robert M. Trombly
$1 - $499
Dr. Bradford M. Allen
Dr. Paul R. Brand
Dr. Eros S. Chaves
Dr. John H. Coker
Dr. Gina M. Fontana
Dr. Julie M. Martinson
Dr. Gregg S. Resnick
Dr. Russell A. Sassack
1985
$10,000+
Dr. Karen D. Kerry
$5,000 - $9,999
Dr. Mark M. Johnston
Dr. Phillip C. Yancho
$1,000 - $2,499
Dr. David J. Hosking
Mrs. Michaele I. Malecki
Dr. Richard A. Stanchina
$500 - $999
Dr. David J. Apsey
Dr. Craig P. Goldin
Dr. Marcy A. Goldin
Dr. Michael E. Harris
Dr. Edward J. Lynch
Dr. Michael R. Murphy
$1 - $499
Dr. Neil H. Blavin
Dr. Bruce R. Fisher
Mrs. Melissa J. Keller
Mrs. Melissa S. Kirsh
Dr. J. Daniel Lewis
Dr. Erik J. Meyers
Dr. Dianne J. Myers-Bridgeman
Mrs. Virginia M. Ortisi Lelli
Dr. Terri L. Todaro
Dr. Tammy Trullard
1986
$10,000+
Dr. Denise E. Turunen
$1,000 - $2,499
Dr. Michael J. Crete
Dr. Alia Meroueh
Dr. Bonita D. Neighbors
Dr. Jeffrey L. Zanetti
$500 - $999
Dr. Michael J. Fischer
Dr. David G. Klump
$1 - $499
Dr. Susan G. Alpern
Dr. Timothy M. Bair
Dr. Kristy L. Beck-Bair
Dr. Jeffrey A. Dulude
Dr. Maura A. Fichter
Dr. James W. Koglin
Ms. Eileen Lim
Dr. John A. Palmer
Dr. Marian Sawicki
Dr. John T. Seago
Dr. Kathleen F. stec
Dr. Stephen C. Ura
Dr. David D. Woods
1987
$1,000 - $2,499
Dr. Robert S. Haeger
Dr. Susan L. Micklow
Dr. Stephen J. Stefanac
Dr. Mark D. Zahn
$500 - $999
Dr. Mark R. Hanselman
$1 - $499
Dr. Elliot S. Hardy
Dr. Matthew S. Justus
Dr. Jeffrey A. Sekerak
Dr. Perry C. Uhazie
1988
$1,000 - $2,499
Dr. Daniel S. Hines
Dr. Kenneth B. May
Dr. John B. Morris
Dr. Elizabeth N. Odinez-Bortfeld
$500 - $999
Dr. Dolores J. Baran
Dr. Joel T. Carroll
Dr. Janice M. Luke
$1 - $499
Dr. Bruce G. Davis
Dr. Dennis B. Hartlieb
Dr. Susan F. Rider
Ms. Kimberly J. Roehl
Dr. David A. Woody
1989
$5,000 - $9,999
Dr. Keith A. Mays
Dr. Donna L. Rick
Dr. Peter D. Rick
$2,500 - $4,999
Dr. Thomas E. Anderson
Dr. Crayton C. Kidd
Dr. Monica B. Swope
$1,000 - $2,499
Dr. Jacqueline J. Anderson
Dr. Michael J. Ballard
Dr. Shelia Y. Kennebrew Horton
Dr. Kevin E. Klebba
Dr. Todd K. Rowe
$500 - $999
Dr. Tyree G. Davis
Dr. Eliot S. Essenfeld
Dr. Brian E. Jordan
Dr. Liska A. McKinney
Dr. Scott A. Pirochta
Dr. Keith E. Wester
$1 - $499
Dr. Richard L. Denney
Dr. Sandra D. Picazio
Dr. Janice J. Wilmot
Dr. Todd R. Wood
Dr. Patrick L. Zanetti
1990s
1990
$5,000 - $9,999
Dr. Gary M. Starr
$1,000 - $2,499
Dr. William E. Hooe
$500 - $999
Dr. Kevin M. Rebhan
$1 - $499
Dr. Kimberlyn R. Atherton
Dr. Larry C. Black
Dr. Keith A. Combs
Dr. Johnna L. Driscoll
Dr. Patrick L. Gadola
Dr. Christopher Gorecki
Dr. Julia M. Gudmundsen
Dr. Todd A. Napieralski
Dr. Michele M. Tulak-Gorecki
1991
$5,000 - $9,999
Dr. Grishondra L. Branch-Mays
Dr. Kevin N. Kieu
$1,000 - $2,499
Dr. John P. Fox
Dr. Lorraine D. Hanna
$500 - $999
Dr. Anthony R. Bielkie
$1 - $499
Dr. Danielle W. Gehlert
Dr. Khairunnisa Quraishi
1992
$5,000 - $9,999
Dr. Robert G. Nakisher
$1,000 - $2,499
Dr. David R. Heidenreich
$1 - $499
Dr. Robert S. Dame
Dr. Steven D. Shoha
1993
$5,000 - $9,999
Dr. Daniel J. Peters
Dr. Debra S. Peters
$500 - $999
Dr. Janice E. Pilon
$1 - $499
Dr. D. Ross Taddeo
Dr. Wayman Tang
1994
$1,000 - $2,499
Dr. Sami A. Maassarani
Professor Jacques E. Nor
$500 - $999
Dr. Jason M. Golnick
Dr. Darin J. Schettler
$1 - $499
Dr. Gregory S. Brya
Dr. Christine A. Newton
Dr. Bonnie P. Patel
1995
$2,500 - $4,999
Dr. John C. Hall
Dr. Kristine S. West
$1,000 - $2,499
Dr. Derik P. DeConinck
Dr. Bradley T. Piotrowski
$1 - $499
Dr. Matthew D. Cooper
Dr. Linda S. Taichman
1996
$5,000 - $9,999
Dr. Donald R. Burkhardt
$1,000 - $2,499
Dr. David T. Copus
Dr. Matthew J. Talcott
Mrs. Paula M. Zahn
$500 - $999
Dr. Sharon J. Bader
Dr. Mesou Lai
Dr. Gregory A. Young
$1 - $499
Dr. Renee E. Duff
Dr. Paul R. Musherure
Dr. Jennifer M. B. Schau
Dr. Marvin J. Strohschein
Dr. Cynthia M. Wiggins
1997
$2,500 - $4,999
Dr. Jeffrey J. Smith
Dr. Krista L. Wortman
Dr. Mark C. Wortman
$1,000 - $2,499
Dr. Elizabeth M. Graham
Dr. Devin O. Norman
Dr. Alyssa A. York
$500 - $999
Dr. Paul M. Decker
Dr. Barbara A. Fodero
Dr. Stephen H. Gaines
$1 - $499
Dr. Ricardo Seir
Dr. Timothy M. Talbott
Dr. Justin N. Zumstein
1998
$5,000 - $9,999
Dr. Gregg L. Lurcott
$2,500 - $4,999
Dr. Nicole M. Jane
$1,000 - $2,499
Dr. Daniel L. Bolt
Dr. Claudia N. Conerly
Dr. Lisa L. Knowles
Dr. D. Andrew Lewis
$500 - $999
Dr. Matthew C. Christopher
Dr. Kristy M. Fornetti
Dr. Geraldine C. Garcia-Rogers
Dr. Angela R. Gasser
Dr. Karrie T. Williams
$1 - $499
Dr. Andreina M. Castro
Dr. Kanwal J. Chawla
Dr. Oddette R. Haouilou
Dr. Brian T. Robinson
1999
$1,000 - $2,499
Dr. Abbie S. Horky
Dr. Brandan L. LeBourdais
Dr. Jenny J. Lin
Dr. Christopher B. McDaniel
$500 - $999
Dr. Allan D. Padbury
Dr. Kristi A. Thomas
$1 - $499
Dr. Duke N. Bui
Dr. Heather J. Cadorette
Mrs. Laura M. Jehle
Dr. Scott J. Nelson
Dr. Shannon K. Norman-Kotre
Dr. Sailaja R. Tamtam
2000s
2000
$1,000 - $2,499
Dr. John W. Heys
$500 - $999
Dr. Theodore A. Fornetti
Dr. Jonathan W. Gillesby
Dr. Saloni Sharma
Dr. Robert A. Strobel
$1 - $499
Dr. Li He
Dr. Mykle A. Jacobs
Dr. Ben S. Lee
Dr. Carrie L. Lintner
Dr. Charles I. McLaren
Mrs. Jemma J. Nolan
Dr. Lainie M. Shapiro
Dr. Jennifer P. Virmani
Dr. Mohit K. Virmani
Dr. Arlishea M. Washington
2001
$2,500 - $4,999
Dr. Thais C. Carvalho Booms
Dr. Courtney A. Dunn
Dr. Matthew D. Dunn
$1,000 - $2,499
Dr. Sheila M. Gordon-Holt
Dr. Bonciel Griffin-Burress
Dr. Michael T. Holt
Dr. Philip L. Michaelson
Dr. Wen-Chi Takada
$500 - $999
Dr. D. Omar Watson
$1 - $499
Dr. Stephanie L. Cravens
Dr. AnnaMarie DeFeo
Dr. Nadine G. Kobty-Hogg
Dr. Gregory A. McPherson
Dr. Julia R. Plevnia
2002
$1,000 - $2,499
Dr. Rahul R. Amin
Dr. Chad C. Carver
Mrs. Amy E. Coplen
Dr. Katherine G. Evarts
Dr. Michael V. Mehling
$500 - $999
Dr. Ryan C. VanHaren
$1 - $499
Ms. Brandy M. Adams
Dr. Danielle K. Reed
2003
$1,000 - $2,499
Dr. William A. Adams
Dr. Michael P. Campeau
Dr. Clay C. Dietz
Dr. Sam Malcheff
Dr. Nikole G. Pecora
Dr. Jennifer T. Silc
Dr. David M. White
$500 - $999
Dr. Josiah B. Chen
Dr. Charles P. Liu
Dr. Rebecca A. Rubin
Dr. Christopher E. VanDeven
$1 - $499
Dr. Jessica L. Becker
Dr. Tracy A. Ruegsegger
2004
$1,000 - $2,499
Dr. Thomas J. Bouwens
Dr. Brian Meade
Dr. Elizabeth A. Meade
$500 - $999
Dr. Jamie J. Alexander
$1 - $499
Dr. Heather G. Daitch
Dr. Kyle D. Hogg
Dr. Carrie H. Thangamani
2005
$1,000 - $2,499
Dr. Bryan P. Nakfoor
Dr. Alma R. Nava-Carpenter
$500 - $999
Dr. Andrew J. Schoonover
$1 - $499
Dr. Matthew P. Kelley
Dr. Julian P. Miller
Dr. Patrick J. Mullally
Dr. Dana R. Owoiya
Dr. Mary Kate Peters
Dr. Jason M. Rice
2006
$1,000 - $2,499
Dr. Jordan Brunson
Dr. Alyssa S. Levin
Dr. Scott D. Shwedel
$500 - $999
Dr. Evan R. Whitbeck
$1 - $499
Dr. Philip A. Davidson
Dr. Kelly E. Yeung
Dr. Robert S. Yeung
2007
$500 - $999
Dr. Ryan T. Le
Dr. Jody F. Schilling
$1 - $499
Dr. Ying Guo
Dr. Megan E. Moyneur
2008
$1,000 - $2,499
Dr. Brent J. Frey
2009
$1,000 - $2,499
Mrs. Stephanie K. Pierzecki
$500 - $999
Dr. Philippe J. Rouchon
$1 - $499
Dr. Rashmi Bajoria
Dr. Rick Beverley
Dr. Jason Dulac
Dr. Carl M. Pogoncheff
2010s
2010
$5,000 - $9,999
Dr. Gregory J. Stock
$1,000 - $2,499
Dr. Duane E. Bennett
Dr. Andrew W. Olsen
$500 - $999
Dr. Young Bin Bok
$1 - $499
Mrs. Lauren A. Abernethy
Dr. Kenneth R. Marriott
Dr. Anthony E. Valentine
Mrs. Stefanie M. VanDuine
2011
$1,000 - $2,499
Dr. Carrie A. Ehinger
Dr. Christopher C. Friedl
$500 - $999
Dr. Stephen M. Mancewicz
Dr. John M. Pogoncheff
Dr. Brandon J. Ryff
$1 - $499
Dr. Chad M. Novince
Dr. Javana Rae
2012
$5,000 - $9,999
Dr. Michael D. Hosking
Dr. Yoshita P. Hosking
$500 - $999
Dr. Adam Welmerink
$1 - $499
Dr. Myoung Hwang
Ms. Catherine L. Pawloski
Dr. Anh P. Pham
2013
$500 - $999
Dr. Anna M. Pogoncheff
$1 - $499
Dr. Shad Hattaway
Mrs. Annette T. Kavanaugh
2014
$500 - $999
Dr. Xianli Tang
$1 - $499
Dr. Jessica C. Harris
Dr. Christina S. Scanlon
2015
$5,000 - $9,999
Dr. Brandon S. Shoukri
$1,000 - $2,499
Dr. Alexandra R. Dodds
2016
$1 - $499
Dr. Dhruti D. Chokshi
2017
$1 - $499
Dr. Keri Abbott
Dr. James L. Chang
2018
$1 - $499
Dr. Sheri M. Mccormack
2020s
2020
$1 - $499
Dr. Satyanarayana Kakarala
Dr. Shruta V. Lakhani
Friends
A-Dec Inc.
Mr. Joseph Ahlzadeh and Mrs. Cheryl Ahlzadeh
Air Techniques, Inc.
Mr. Raymond L. Aldrich and Mrs. Sandy Y. Aldrich
Dr. Robert G. Aldrich Estate
American Academy of Pediatric Dentistry
American Cancer Society
American Dental Association
Ann Arbor Chapter of Links, Inc.
Dr. Sharon Aronovich and Ms. Ia Ko
Mr. Gary Astrein and Ms. Jody Astrein
Mrs. Alicia K. Baker
Mrs. Cynthia Bannan
Dr. Todd W. Bannen and Mrs. Theresa Bannen
Ms. Elaine A. Beasley
Ms. Jackie J. Bedore
Mrs. Alice M. Beeker
Ms. Elaine A. Bennett
Ms. Trakia Bennett
Dr. Ronald H. Bergman and Dr. Miriam D. Bergman
Betmar Charitable Foundation
Dr. Kenneth M. Bielak
BioHorizons Implant Systems, Inc.
Biomet 3i
Dr. Lars Bjorn and Ms. Susan C. Wineberg
Mr. Howard I. Bleiwas and Mrs. Jean M. Bleiwas
Mr. John Bleiweis
Mr. Ronald Blevins
BonDent Inc.
Mr. Eric R. Borman and Ms. Julie A. Borman
Brasseler USA Dental, LLC
Mr. Richard B. Broder and Mrs. Lisa S. Broder
Mr. Luke Broses
Mr. Lorne L. Brown and Mrs. Carolyn M. Cole-Brown
Professor Bunyan I. Bryant Jr. and Ms. Jean R. Carlberg
Mr. Richard M. Callahan
Ms. Amy Carbone
Mr. Bradley F. Carlson and Ms. Jennifer J. Carlson
Mrs. Christina M. Carlson and Mr. Adam Carlson
Mr. Thomas A. Carlson and Mrs. Carolyn Carlson
Charles Stewart Mott Foundation
Dr. Dennis G. Charnesky
Mrs. Sandra L. K. Chaves
Dr. Richard L. Christiansen
Dr. Brian H. Clarkson and Mrs. Cheryl D. Clarkson
Ms. Barbara J. Clayton
Mr. Patrick L. Cleary
CMS Energy Corporation
Ms. Stephanie Collins
Community Funded
Consumers Energy Company
Mr. Leigh Daniels and Ms. Carolyn J. Hastings
Dr. Robert E. Daniels and Mrs. Amy Daniels
Mr. David P. Darling
Mrs. Beth Deitchman
Mrs. Beth Delnostro
Delta Dental Foundation
Dental Dreams
Dentsply Sirona Inc.
Mrs. Arvene P. Dickstein
Mr. John A. Dodds
Mr. J. Downs Herold and Mrs. Sondra J. Herold
Ms. Rita E. Dunker
Mr. Anthony E. Eaddy and Mrs. Phyllis C. Eaddy
Dr. Jan Eaglin
Emerson Electric Company
Mr. Ryan Enright
Mrs. Sara T. Evans
Mr. Andrew H. Feinstein and Mrs. Sara T. Feinstein
The Fonville Shoemaker Family Foundation
Dr. Catherine Forest
Fotokem
Dr. Renny T. Franceschi and Mrs. Mary L. Franceschi
Mrs. Lenore Freed
Mr. Stanley N. Freedman and Ms. Marcia Freedman
Mr. Jeffrey R. Freshcorn
Mr. Bruce M. Gale and Mrs. Beverly Gale
Dr. Stephen S. Gebarski and Dr. Kathleen M. Gebarski
Genesee District Dental Society
Mrs. Thea G. Glicksman
Miss Carolyn Goldberger
Mr. George D. Goodman and Mrs. Judith A. Goodman
Mr. William C. Greer and Ms. Marcia L. Greer
Mr. David H. Grossman and Mrs. Frances E. Grossman
Mr. Bernard D. Grunwald and Mrs. Kristine A. Grunwald
Dr. Michelle M. Guo
Ms. Crystal L. Hamer
Mrs. Josephine A. K. Han
Mrs. Erica J. Hanss and Mr. Theodore A. Hanss Jr.
Dr. Sandra J. Harris
Mr. Lawrence J. Harwood and Mrs. Debra S. Harwood
Haslett East Lansing Dental Health & Wellness
Heartland Dental Care, Inc.
Mr. Timothy A. Helber and Dr. Julie D. Helber
Dr. Lucia H. Henney and Mr. Raymond W. Henney
Henry Schein Inc.
Dr. Diane C. Hoelscher
Mrs. Melanie Hollman
Dr. Matthew Hopfensperger
Dr. Robert L. Hosack
Ms. Holly A. Howieson
Mrs. Mary C. Hoyt Clayton
Ms. Kim E. Huner
Impladent LTD
International College of Dentists, USA Section
International College of Dentists: Michigan Chapter
Mr. Earl D. Ishbia and Mrs. Renee H. Ishbia
Ms. Mary H. Ivers
Mr. Ajit Jain and Mrs. Indrima Jain
Ms. Christine Janak
Mr. Robert C. Jendrusina
Ms. Julie B. Jenkins
Dr. Lynn A. Johnson and Mr. Richard B. Saur
Mr. Michael P. Johnson and Mrs. Christine Johnson
Mrs. Janet V. Johnson-Haynes
Ms. Michelle R. Jones
Mr. Alvin Katzen and Mrs. Linda Katzen
Kayajanian Law Firm
Jiayu Ke
Mr. Isadore J. King and Mrs. Linda H. King
Mr. Justin S. King and Ms. Sherry King
Mrs. Linda H. King
Ms. Jeanne K. Kleinman
Mr. Peter J. Kok and Mrs. Evonne Kok
Ms. Sheryl J. Korsnes
Mrs. Jodi Ann Korte
Ms. Julie A. La Beach
Dr. Noel S. Lawson and Mrs. Judith Lawson
Dr. Joan B. Levine
Mr. Richard Lhota
Mr. Tony Linzmeier and Ms. Jennifer Linzmeier
LumaDent, Inc.
Vice President Timothy G. Lynch and Ms. Lisa Lynch
Dr. James B. Machen and Mrs. Christine Machen
Dr. Martin J. Makowski
Dr. Joseph J. Mandiberg and Mrs. Linda J. Mandiberg
Mr. W. Harry Marsden
Mr. Erik Martinez
Ms. Melanie E. Mayberry
Provost Laurie K. Mccauley and Dr. Jessy W. Grizzle
Dr. James A. McNamara Jr. and Mrs. Charlene B. McNamara
MedPro Group
Dr. Stephen J. Meraw and Ms. Tracy J. Meraw
Meta Biomed, Inc.
Michigan Academy of General Dentistry
Michigan Dental Association
Michigan Dental Plan Board
Midway Dental Supply, Inc.
Misch Implant Institute
Mobile Medical Support
Mr. Lynn E. Monson and Mrs. Marcia Monson
Ms. Rebecca C. Mueller
Dr. Melisa W. Mullins and Mr. Paul A. Pietrzyk
Dr. Marcy M. Murrell and Mr. David A. Murrell
Ms. Charlene Murry
My Community Dental Centers
Mr. Jerry J. Nechal and Mrs. Judith A. Nechal
Dr. Veronica W. Ng
Mr. Larry D. Nisson and Mrs. Lucie A. Nisson
Mrs. Sharon Norman
Novartis
Mr. Richard M. Nucian and Ms. Lori Miller
Dr. Nicole Obregon
Olson Dental Company, Inc.
Omicron Kappa Upsilon Chi Chapter
Ms. Marilyn Opdyke and Mr. Robert M. Currie
Oral and Maxillofacial Surgery Foundation
Osteogenics Biomedical, Inc
Dr. Norman V. Palm and Mrs. Jan L. Palm
Dr. Suketu Patel
Patient Strategies, LLC
Ms. Gloria A. Pelon
Dr. Peter J. Polverini and Mrs. Carol J. Polverini
Mr. Michael Porter
Dr. Daniel J. Poticny
Mr. Julian F. Prince and Mrs. Evelyn F. Prince
Mr. Peter Puzzuoli
Dr. Brian K. Rathke and Mrs. Lisa A. Rathke
Mr. Richard D. Rattner and Ms. Linnea Lannon
Mr. Anthony L. Reffells
Mrs. Alice M. Reisig
Ms. Carol Rhodes
Mrs. Karen J. Ridley and Mr. William H. Ridley
Mrs. Kristen Ritter- MilliporeSigma
Dr. Kimberly S. Roberson and Mr. Carroll G. Baker
Roberts Family Foundation
Mr. Byron K. Roberts and Ms. S. Marnise Limbrick-Roberts
Dr. Roy H. Roberts Charitable Trust
Dr. Emerson Robinson
Mr. Burns L. Rolland and Mrs. Doris F. Rolland
Ms. Rita Romanelli
Ms. Cherryl K. Rose
Dr. Robert L. Ruskin
Mr. Harvey P. Sackett and Ms. Patti A. Connery
Dr. Carol Sawchuk
Mr. David J. Schechter and Ms. Lori D. Schechter
Mr. David W. Schostak and Mrs. Elise J. Schostak
Mr. Alan S. Schwartz and Mrs. Sandra R. Schwartz
Mr. Bill Seikaly and Ms. Joni Lipson
Dr. Robert M. Sellers and Dr. Tabbye M. Chavous
Septodont, Inc.
Ms. Ann Serna
Dr. Edward H. Sharon and Mrs. Kelley D. Sharon
Dr. Joseph F. Shea and Mrs. Stacey Shea
Mr. Jeffrey A. Sherman and Mrs. Fanny Sherman
Sigma Phi Alpha NU Chapter
Ms. Marilyn Simmons
Mr. Thomas E. Smith and Mrs. Sandra L. Reid-Smith
Mr. Keith J. Soltis and Ms. Martha B. Soltis
Mr. Mark Standard
Mr. Nathan Stark
Mrs. Karen Steffes
Mr. Michael Stone and Mrs. Cynthia R. Stone
Mrs. Ruta Straffon
Straumann U.S.A.
Dr. Joseph B. Suffridge
Ms. Madeline R. Swanson
Dr. Lisa A. Tedesco
Ms. Jean F. Thompson
Dr. Levi T. Thompson Jr. and Mrs. Maria A. Thompson
Mrs. Carrie S. Towns
Mr. Larry L. Traskos and Ms. Faye Traskos
Mr. Rafael C. Turner and Mrs. Toyia Turner
Judge Deborah G. Tyner and Mr. Richard A. Herman
Ms. Kimberly S. Varner
Ms. L.L. Vaughan
Ms. Cheryl Verbruggen
Ms. Barrie F. Vorobiev
Dr. Zhengyan Wang
Ward Dental Laboratory, Inc.
Mr. Howard Weinberger and Mrs. Laurie Weinberger
Mr. Michael Weinstein and Ms. Amy M. Weinstein
Mr. E. Earl Weintraub and Mrs. Lindy M. Weintraub
Mr. James C. Weitzman and Mrs. Roberta Weitzman
Ms. Angela D. Winders
Mr. Richard A. Wise
Ms. Andrea R. Wright
Mr. Brian N. Yoder and Mrs. Laura D. Yoder
Mr. Gregory J. Zann
Miss Sharon Zellis
* Deceased